Stamps Scholarships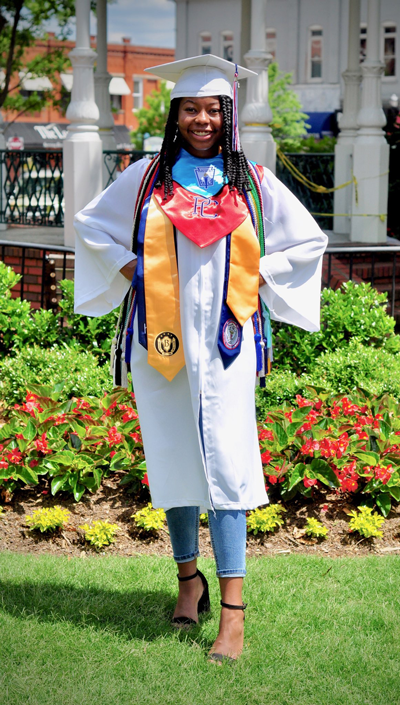 As the largest class ever, 267 top students from across the country have won Stamps Scholarships, joining an accomplished network of highly driven individuals who are committed to leaving an impact on their local and larger communities.
Payton McClarity Jones of Yorkville, Georgia has been awarded the Stamps Scholarship and will attend the Georgia Institute of Technology beginning in the fall of 2020 and plans to study neuroscience.
Selected from over 263,000 applications, the 15th class of Stamps Scholars was chosen via rigorous processes by their universities and colleges for their academic excellence, leadership experience, dedication to service, and exceptional character. For these students, the total value of their Stamps Scholarships will be worth up to approximately $44 million, with each attending one of 34 partner universities across the country.
Payton is a 2020 Graduate of Paulding County High School. She was a Girl Scout leader, Science National Honor Society, tennis player, Red Cross Club, Health and Fitness Club, Paulding WellStar Volunteen Program, Paulding WellStar CNA Training, Governor's Honor Program Research Project, Biotechnology Research Project, and has been accepted to attend Georgia Tech in the Fall. Payton received offers of over $768,685 in scholarships. Congratulations Payton! We wish you much success in the future!