Chattahoochee Tech Practical Nursing Program Ranked in Top Two for the State of Georgia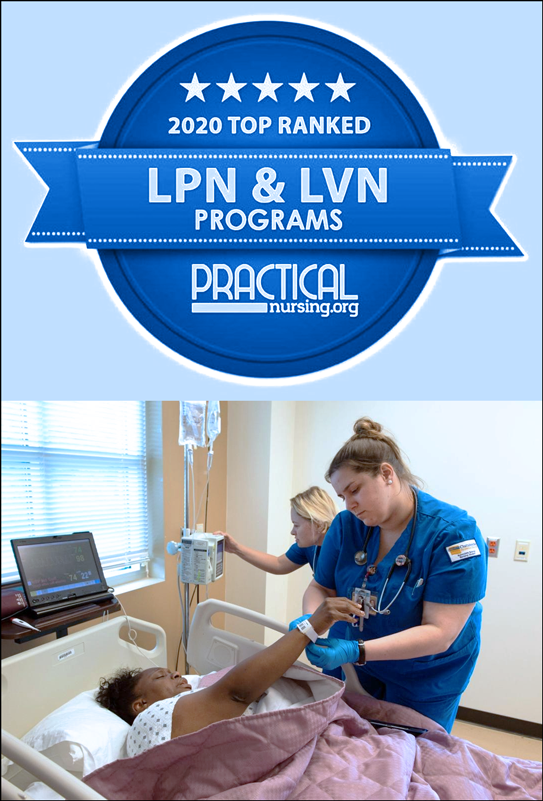 The Chattahoochee Technical College Practical Nursing program has been ranked as one of the top two Practical Nursing programs in the state.
Earning the second-place score of 99.54 in an assessment by practicalnursing.org, the Chattahoochee Tech ranking was based on pass rates for the National Council Licensure Examination (NCLEX-PN). Southeastern Technical College received the top score of 99.58, with Georgia Piedmont Technical College receiving the third-place score of 98.06.
"To see this year's ranking speaks to the caliber of nursing faculty and the students at Chattahoochee Tech," said Dean of Nursing Quetina Pittman-Howell. "It solidifies that the PN faculty never lost sight of the ultimate goal, which was to graduate practical nursing students who have the knowledge, skills, and attitude to enter the great profession of nursing."
The Chattahoochee Tech Practical Nursing program is located at the college's Marietta Campus. Once admitted into the program, students can complete it in three semesters. Nursing program graduates receive a practical nursing diploma and then are eligible to sit for the national exam. After successful completion of the NCLEX-PN, these graduates are granted state licensure to practice nursing in Georgia as licensed practical nurses (LPN). They are valuable members of the medical healthcare team, who work under the supervision of registered nurses and physicians to provide care and treatment for patients.
For more information, visit www.ChattahoocheeTech.edu.
Top Ranked Georgia LPN Programs program rankings can be found at: www.practicalnursing.org
About Chattahoochee Technical College:
Chattahoochee Technical College awards certificates, diplomas, and associate degrees in more than 50 programs of study for students to become highly skilled professionals in some of the nation's fastest-growing, high-demand career fields. A Unit of the Technical College System of Georgia (TCSG), Chattahoochee Tech is the largest technical college in the state with eight campus locations serving the counties of Bartow, Cherokee, Cobb, Gilmer, Paulding, and Pickens. The college also offers customized workforce training, continuing education classes, and adult education programs that include free GED prep. More information is available at www.ChattahoocheeTech.edu.