Paulding Boys and Girls Club makes progress toward the goal of staying open
Paulding Boys and Girls Club at 335 Academy Drive in Dallas received an ultimatum back on July 6th from their corporate office in Atlanta that required the local chapter to do some fundraising to avoid closing its doors.
The club was given until October 1 to meet certain criteria and raise about $200,000 in order to pass muster and be allowed to continue, according to Raiko Jones, executive director for the Paulding Boys and Girls club, contacted in July.
Ms. Jones said at that time that the cut-backs had to do with the impact of COVID-19.
"Because we are a non-profit and companies are not donating as heavily as they were before," she said.
Thanks to some fundraising and a $140,000 anonymous donation the first hurdle were overcome -- but that turns out to be a battle won – and not the war, according to Boys and Girls Club Board Chair, Yolanda Newell, who spoke last week by phone.
According to Ms. Newell, the problem remains of showing 'sustainability' within the community or face the same harsh corporate economic realities.
Jones said that the local club is needed in Paulding and continues to work in the community with meal distribution, zoom sessions with members, and other socially distanced activities. In a July 17th letter to the Paulding club Boys and Girls Club President David Jernigan described what was needed on the local level.
"We will need adequate space for programming for at least 125 youth (ideally 150+) on a daily basis that includes 5,000 – 8,000 sq. ft. of dedicated programmable space (three to five separate rooms)," Newell said that while some alternate sites have been investigated, that search process is still ongoing. But another, more ideal option she said, maybe to focus on raising funds to make needed repairs on their current building.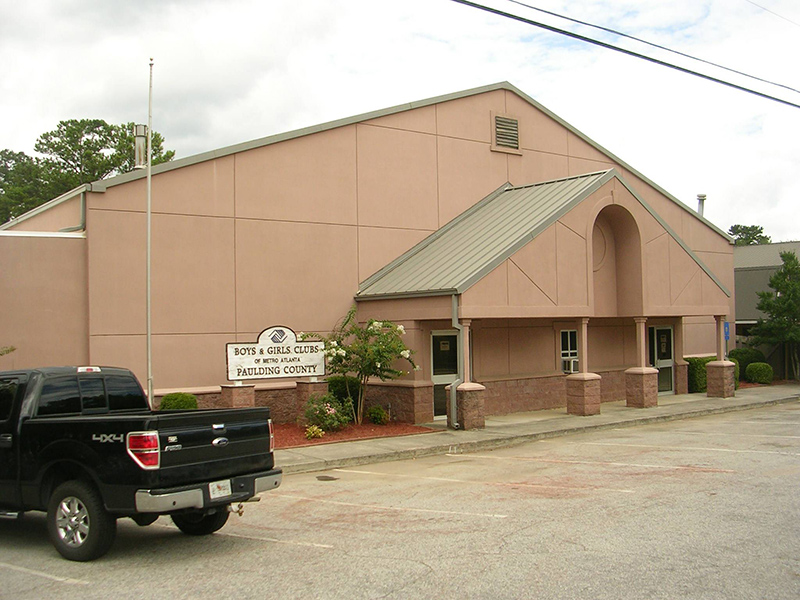 Newell said the local board will reconvene on October 15 to review the club's situation.
In his July letter, Jernigan also explained the terms for fundraising and sustainability.
"The goal is to raise $200K by October 19 and to be able to demonstrate a path towards raising this amount of money on an annual basis moving forward," Jernigan said.
Jernigan wants the club to identify some "multi-year commitments" as well as "new fundraising events that have lasting power" and new long-term partners, donors, and corporate sponsors.
The deadline date of Monday, October 19 coincides with a club fundraising event.
The 16th annual Golf For a Cause held at the Frog Golf Club in Villa Rica is an important fundraiser for the club. The event is being presented this year by Elaine & Robin Stern, who stepped up to be presenting sponsor when previous sponsor AT&T opted to back out. "We are so appreciative that this family found it in their heart to assist the club when we're being affected by this Pandemic," Newell said.
Jones issued a letter to supporters in July providing some background on the club.
"Our club provides an environment where all youth are safe, visible, and support. We serve as a bridge connecting families to educational, financial, and social/emotional support. The club provides members academic assistance, exposure to the arts through cultural festivals and plays, access to sports programs, and, most importantly, mentorships."
Any level of sponsorship is appreciated and is tax-deductible, Jones said.
Make check(s) payable to: Paulding County Boys & Girls Club. Include Paulding County Boys & Girls Club in the "For" line and mail to 335A Academy Dr. Dallas, GA 30132. To obtain more information on making local donations, or with other questions, contact Paulding County Boys & Girls Club at (678) 363-8570, or email to .