Mary Autry Retires From the Sheriff's Office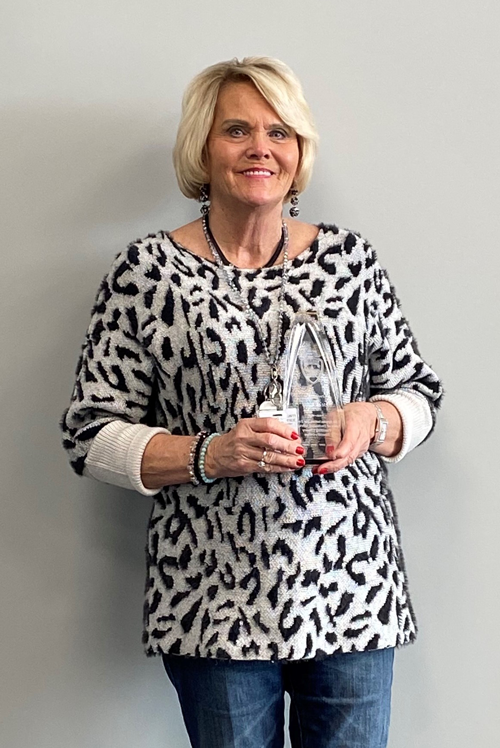 (Paulding County, GA) On Friday, December 11, 2020, Mary Autry retired from the Paulding County Sheriff's Office. Due to the COVID-19 pandemic, an official retirement celebration was unable to occur, but the Deputies and civilian staff at the Paulding County Sheriff's Office were able to send her away with well wishes from afar.
Ms. Autry began her career at the Paulding County Sheriff's Office on December 8, 1997, as a Detention Officer. During her over 23 year career, she served under two different sheriffs. Throughout her career, she served in both the Jail Division and the GCIC Division.
Detention Officer Autry worked in the Jail Division until she transferred to a civilian Georgia Crime Information Center (GCIC) Operator position on September 15, 2001. Once she transferred to the GCIC Division, Ms. Autry spent the majority of her career there where she was responsible for searching for criminal histories, entering warrants, checking driver's license histories as well as numerous other aspects of the job. Sheriff Gary Gulledge stated, "Mary was an excellent employee and is always so kind and nice, I wish we could have sent her off with a huge party, but due to the COVID-19 pandemic we were unable to. Once everything gets back to normal, we will host an official retirement ceremony for her along with several others at a later date. I hope she enjoys time with her family and gets to relax as much as she wants."
Ms. Autry's career at the Sheriff's Office has spanned over 23 years. During her tenure as a Detention Officer and a GCIC Operator at the Sheriff's Office, she has seen many changes. We want to wish Mary a happy and relaxing retirement. Now she will have plenty of time to enjoy life and spend time with her family.