Sergeant Lenny Carr Retires From the Sheriff's Office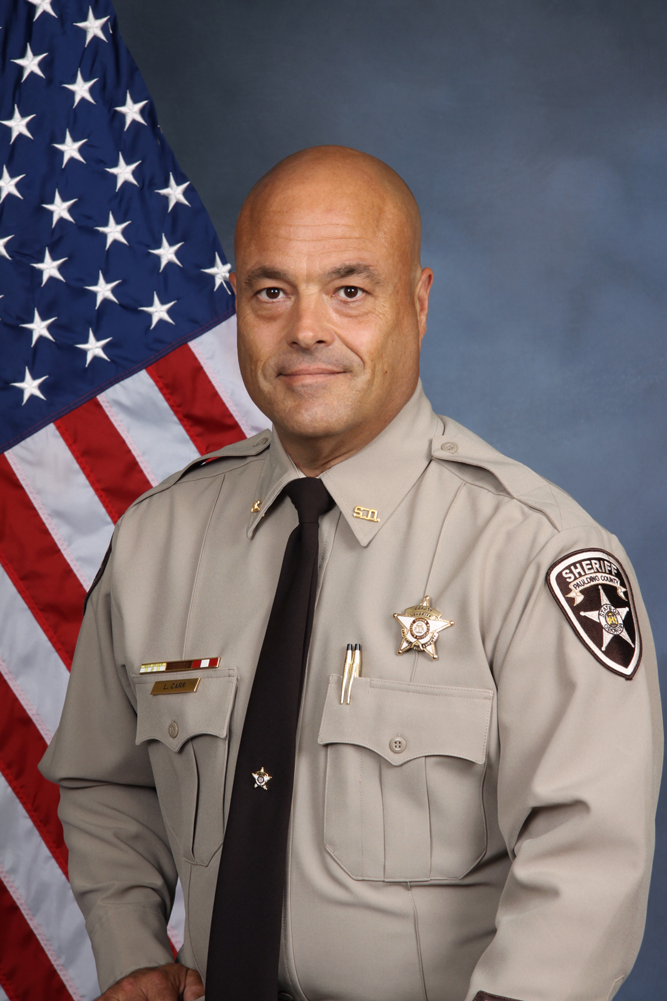 (Paulding County, GA) On Friday, March 12, 2021, Sergeant Lenny Carr retired from the Paulding County Sheriff's Office. Due to the COVID-19 pandemic, an official retirement celebration was unable to be held, but the Deputies and civilian staff of the Paulding County Sheriff's Office were able to send him away with well wishes from afar.
Sergeant Carr began his career with the Paulding County Sheriff's Office on January 20, 2005, as a Detention Officer. During his over 16 year career, he served under two different sheriffs. Throughout his career, he served in the Jail Division, Uniform Patrol Division, and the Juvenile Division. After coming to law enforcement after a career in the corporate world, Sergeant Carr progressed through the ranks to become the Sergeant in the Crimes Against Children Unit within our Juvenile Division. Eventually, Sergeant Carr would oversee the Sex Offender Registry for Paulding County.
During his career, Sergeant Carr had a brief stint as an Investigator with the Paulding County Judicial Circuit District Attorney's Office as well as the Paulding County Marshal's Bureau. Sergeant Carr's passion has and probably always will be, fighting for children who have been victimized. Some of Sergeant Carr's accomplishments are listed below:
Neighborhood Watch Coordinator
Cyber Safety @ Paulding County School District
Internet Crimes Against Children with GBI
Charter Member, Vice President, and Treasurer of Paulding Public Safety Appreciation, Inc.
Paulding Family Connection Co-Chair
Paulding College & Career Academy Board Member
Paulding County United Way Board Member
Paulding County Sheriff's Office Honor Guard (10 Years)
Sheriff Gary Gulledge stated, "Lenny is an excellent Detective and will be remembered for his tenacity when it comes to putting away child sexual offenders. I wish we could have sent him off with a huge party, but due to the COVID-19 pandemic, we were unable to. Once everything gets back to normal, we will host an official retirement ceremony for him along with several others at a later date. I hope he enjoys time with his family and gets to relax as much as he wants."
Sergeant Carr's career in law enforcement in Paulding County has spanned over 16 years. During his tenure as a Deputy at the Paulding County Sheriff's Office, he has seen many changes. We want to wish Lenny a happy and relaxing retirement. Now he will have plenty of time to enjoy life and spend time with his family.