Tenth Graduation of the Paulding Judicial Circuit Drug Court Program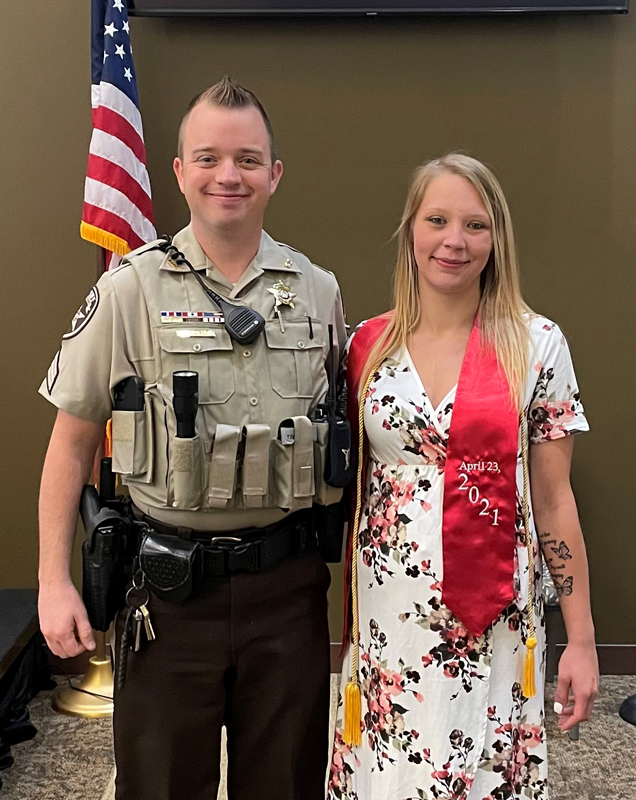 On Friday, April 23, 2021, the Paulding Judicial Circuit Drug Court Program celebrated its tenth graduation. The graduation was semi-virtual, with a limited number of people personally in attendance due to Covid-related restrictions. There were seven graduates, which brings the total number of graduates to fifty-four since the program was started in January 2016.
These graduates participated in the program for a minimum of eighteen months, although some took significantly longer to work their way through the program. They will now begin six months of aftercare during which they will still be monitored but will be subject to lighter requirements than what they were held to prior to graduation.
Participants who enter the program are facing either a probation revocation or new charges. They are placed on probation and required to complete the program as a special condition of probation. Those who do not complete the program are scheduled for a probation revocation hearing and usually face the possibility of prison. But those who complete the program have the opportunity to make a new start.
Program participants are required to follow many rules: For example, they are drug tested regularly, they attend group therapy, individual therapy, and family therapy. They must attend 12-step classes, keep a curfew, obtain and maintain employment, pay a weekly program fee, prepare and test for the GED if they do not already have a high school diploma, and attend court weekly. Surveillance officers verify compliance. Participants who violate rules are sanctioned by the Court. In extreme cases, participants are expelled from the program and have their probation revoked.
The program is run by a Drug Court Team led by Superior Court Judge Dean Bucci and program Coordinator Michele Palmer. Other team members include therapist Demetrice Way-Watts and her colleagues at Center Beyond Solutions, representatives from the District Attorney's Office, the Public Defender's Office, the Sheriff's Office, and the Department of Community Supervision.
Each of the graduates, accompanied by friends and family, spoke at graduation about how their lives have changed for the better. They have maintained their sobriety, re-connected with their families, and maintained employment. One of the graduates obtained their GED while in the Program. Sargent Jared Gunter was the invited guest speaker. Sgt. Gunter shared his personal experiences and thoughts about the Drug Court Program. He explained that when the Program began, he felt it was nothing more than a "hug a thug" program. But his opinion changed dramatically after he pulled over a driver for a stop sign violation. He did not recognize her, but when she showed him her driver's license he recognized her name. Sgt. Gunter had dealt with her many times in the past due to her constant legal problems. But she looked entirely different –so good that he could not believe it was the same person. She explained that she was in Drug Court. That young lady was one of the graduates listening to Sgt. Gunter's speech.
At the graduation ceremony, Judge Bucci compared the graduates' criminal histories in the two years immediately prior to entering the Program with the two-year period immediately after entering the Program (because it takes an average of about two years to complete the program.) The seven graduates had a combined 57 new criminal charges in the two years before starting the program. They had a combined 0 new charges since that time. The Judge noted that many people deserve thanks for the program's success, including the Paulding legislative delegation, County Commissioners, District Attorney, Public Defender, Sheriff, and others who must work together to maintain the program.