Detective Starry Kilgore Retires From the Sheriff's Office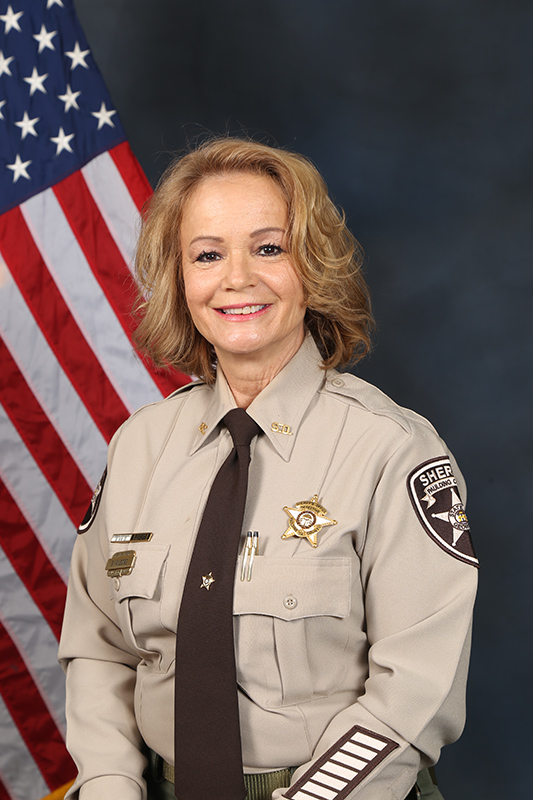 (Paulding County, GA) On Friday, July 16, 2021, Detective Starry Kilgore retired from the Paulding County Sheriff's Office. Detective Kilgore began her career at the Paulding County Sheriff's Office on February 20, 1995. During her over 26 year career, she served under two different sheriffs.
Detective Kilgore began her career in the Jail and then transferred to the Uniform Patrol Division when she graduated from Basic Mandate Training. From there she transferred to the Criminal Investigations Division. It was then that Detective Kilgore found her calling, which was to help combat crimes against child victims. Detective Kilgore was passionate about being an advocate for children. She spent the majority of her career working in our Juvenile Division where she was one of the founders of the Crimes Against Children Unit. Sheriff Gary Gulledge stated, "Starry was a fantastic employee and had such a huge passion for keeping our children safe. I hope she enjoys time with her family and gets to relax as much as she wants."
During her tenure as a Detective at the Sheriff's Office, she has seen many changes. We want to wish Detective Kilgore a happy and relaxing retirement. Now she will have plenty of time to enjoy life and spend time with her family.