Joe Parker Inducted into the Georgia Press Association Hall of Fame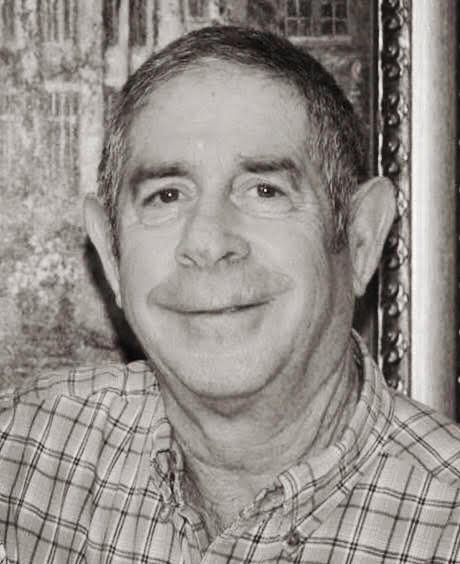 July, the Georgia Press Association held its annual meeting on Jekyll Island, Georgia, culminating in its Awards Banquet and presentation of the Georgia Newspaper Hall of Fame inductees. This year, two newspapermen were inducted to join the previous ninety inductees.
The 2021 honorees are Joseph Stewart "Joe" Parker, Sr., of The Dallas New Era, (Dallas), and Samuel "Sam" Marvin Griffin, Jr., of The Post-Searchlight (Bainbridge). Both were inducted posthumously, and both represented at least three generations of their families in the newspaper business.
Joe Parker was one of the most beloved members of the Dallas community. He was born in 1944 to Thomas Edward "Ed" Parker and Edna (Meadows) Parker. Joe grew up in the family home on School Street, adjacent to the old Dallas High School where he was a standout athlete. He spent his entire life in Dallas, working in the family business, following in the footsteps of his grandfather and father. In addition to many other duties, Joe was also the photographer for The Dallas New Era. Nothing of significance took place in Paulding County unless Joe Parker was there to capture it on film. He was famous for positioning those in the photo, and counting down the click of the shutter, "1-2-3!"
Proud parents and grandparents would rush to pick up the first copies of the paper on Wednesday to see photos of their children's achievements—whether it be a winning score, a game-saving tackle, a valedictory address, dance recital or kindergarten graduation. He documented weddings, milestone anniversaries, retirements, and tragedies. His photos of the 1977 crash of Southern Airways Flight 242 in the New Hope community were seen around the world.
Joe Parker was more than a newspaperman. He was a loving son, husband, father, grandfather, friend, classmate, and teammate. He and his late wife, Leola (Turner) Parker, reared seven children. They were active members of the First Baptist Church of Dallas and served their community in many ways. Joe passed away on January 11, 2016, following a valiant fight with cancer. Like his parents before him, Joe will always be remembered for his many personal acts of kindness and inimitable sense of humor. Just as no one could ever make a chocolate pie quite like Mrs. Edna, no one could match one of Joe's peach cobblers—delivered piping hot, with a warm smile.
In 2017, Joe Parker was awarded the Paulding Chamber of Commerce Pillar Award for his lifetime of service to the community. It culminated years of awards and accolades from scores of organizations that benefitted from his generosity and promotion, including American Legion Post 111 & Legion Auxiliary, the Paulding County School District, Paulding County 4-H, Georgia Classic Rides, American Red Cross, March of Dimes, Dallas Lions Club, Future Farmers of America, the Georgia Press Association, Paulding County Rotary Club, American Cancer Society and Relay for Life, Paulding County Shrine Club, Paulding Nobility Club, Paulding County Sheriff's Department, Paulding Special Olympics, WellStar Paulding Nursing Center, Paulding Enterprises, Boy Scouts of America, Girl Scouts, Paulding Ruritan, and many more. Most of those entailed Joe attending a meeting or going to a venue, personally; that's why most pictures for the paper were made on Thursday and Friday or the weekend. Mondays were prep day, Tuesday was the traditional deadline, and the paper was laid out and printed (often late into the night), and Wednesdays were for delivery of the papers to the Post Offices and the stores that sold them.
Joe worked every job in the business during his life of service and became sole owner in 2015. At the time of his death, he was Publisher, Editor and Owner. Established in 1882, The Dallas New Era is the longest continuously operating business in existence in Paulding County, Georgia.
Founded in 1931, the Georgia Newspaper Hall of Fame is a very exclusive honor. Its first honoree was Henry W. Grady, publisher of the Atlanta Constitution, and namesake of the University of Georgia Grady College of Journalism and Mass Communication. Through the years, its members have included such notables as Joel Chandler Harris (Atlanta Constitution), Otis Brumby, Sr. & Otis Brumby, Jr. (Marietta Daily Journal), Ralph McGill (Atlanta Constitution), Margaret Mitchell Marsh (Atlanta Journal), Marvin Griffin, (The Post Searchlight, Bainbridge), and Celestine Sibley (Atlanta Constitution). Members' portraits are on permanent display in the Grady College Building at the University of Georgia. According to its publication, "selections for the Hall of Fame are made by a secret committee of distinguished practicing newspaper people who are conscious of the traditions and history of Georgia journalism." The awards are sponsored by the Georgia Press Association in cooperation with the University of Georgia's Henry W. Grady College of Journalism & Mass Communication.