Georgia Bankers Association honors Ken Thigpen for 50+years in banking
The Paulding Rotary welcomed Joe Brannen of the Georgia Bankers Association. Mr. Brannen gave a presentation concerning the community banking industry. In addition, Mr. Brannen presented a plaque, from the Ga Bankers Association, honoring Mr. Ken Thigpen's 50+years in banking. Mr. Thigpen has over 58 years of community banking experience. He is a graduate of UGA and LSU School of Banking. Ken started his career with C&S Bank in Macon, GA to later move to Atlanta C&S, where he was head of the Georgia correspondent banking and lending division. He was hired in 1972 as President & CEO of Citizens Bank in Dallas, GA. In 1984, at the request of other Georgia bankers, Ken started the Bankers Bank in Atlanta and served as its President & CEO until 1990. In 1990 Ken became President & CEO of Georgia State Bank in Mableton, GA. He was named Executive Chairman in 2004 and served in this role until Georgia State Bank was sold in 2008. From 2010 to early 2021, Ken served on the Westside Bank board of directors in Hiram, GA. Ken continues to serve as an advisor to Westside Bank, which is now a division of The Piedmont Bank.
Ken has always been very active in the communities he has lived and worked. He is a member of Picketts Mill Baptist in Dallas, GA. Ken is a 49-year member of the Paulding County Rotary Club. He continues to serve as Chairman of Helping Hand's board of directors. Ken is a past recipient of South Cobb Citizen of the Year and was active in the South Cobb Lions Club. Ken is also a past recipient of Paulding County Citizen of the Year.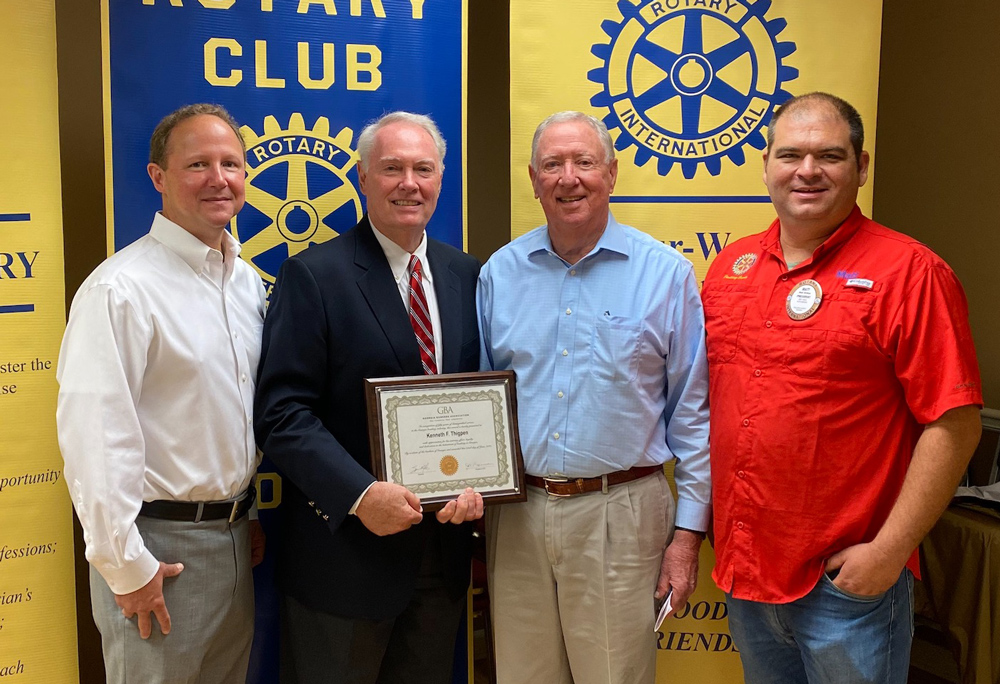 Ford Thigpen, Joe Brannen, Ken Thigpen, Matt Britton