Fatal House Fire in Paulding County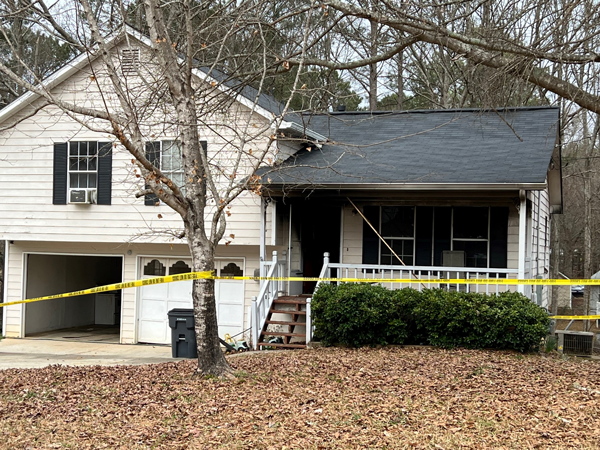 Dallas, Georgia, February 25, 2022. At 9:37 AM a male occupant of a home located at 76 Halehaven Drive, Douglasville, called 911 advising that his house was on fire and that a family member was trapped.
Approximately 4 minutes after the 911 call, a Paulding County Sheriff's Deputy arrived on the scene and reported heavy smoke and flames. The original caller, an 18-year-old male who had escaped the fire, confirmed that his grandmother was trapped on the 2 nd floor.
PCFD Engine 5 arrived approximately 1 minute later and initiated rapid search & rescue operations - entering the home through a 2nd-floor window at the rear of the structure. Working in heavy heat & smoke conditions, E5's crew located the unconscious victim in a hallway and rescued her to the front yard where awaiting personnel performed CPR and other lifesaving treatments.
Following emergency transport by Metro EMS, sadly the female victim was pronounced deceased at Tanner Medical Center in Villa Rica. Engines 5, 10, 14, Rescue 4, Squad 1, Truck 2, and several command officers responded to the incident.
While officially still under investigation, it appears the fire started on the stove while cooking and rapidly spread throughout the home.
Paulding County's Medical Examiner will release information on the victim pending notification of next-of-kin.