Fairway Insurance Group, Inc. included in UGA Alumni Association's Bulldog 100 list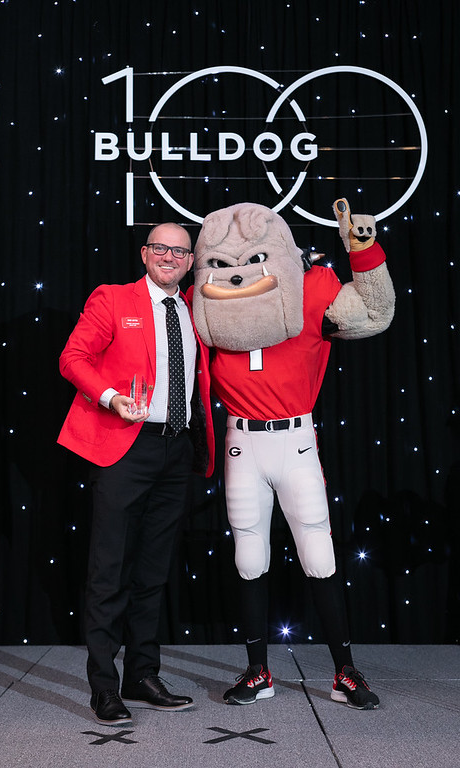 Athens, Ga. – Fairway Insurance Group, Inc. based in Acworth, GA, has been named to the University of Georgia Alumni Association's 2022 Bulldog 100, a list of the 100 fastest-growing businesses owned or operated by UGA alumni. This is the third consecutive year Fairway has received this honor.
Fairway Insurance Group, Inc. owned by 2003 UGA graduate John Loftin, specializes in home, auto, business, boats, recreational vehicles, and life insurance.
"Stuart Sailers (co-owner and Paulding County native) and I were thrilled to receive this award for the third year in a row. We are so proud of our team who are extremely hard working and continue to adapt as our industry changes," said Loftin.
The 2022 Bulldog 100 celebrates organizations from over two dozen industries, including agriculture, real estate, health care, nonprofits, and software. Of the 100 businesses, 88 are located within the state of Georgia. In total, three countries and nine U.S. states are represented in this year's Bulldog 100.
Each year, Bulldog 100 applicants are measured by their business' compounded annual growth rate during a three-year period. The 2022 Bulldog 100 list is based on submitted financial information for 2018-20. The Atlanta office of Warren Averett CPAs and Advisors, a Bulldog 100 partner since the program began in 2009, verified the information submitted by each company.
The UGA Alumni Association hosted the annual Bulldog 100 Celebration on February 5, 2022, when Fairway Insurance Group, Inc. was announced as number 52 on the list.
"These alumni demonstrate the value of a degree from UGA, and we are proud to recognize them for all they have achieved as leaders and entrepreneurs," said Meredith Gurley Johnson, executive director of the UGA Alumni Association. These individuals serve as an example to current and future alumni of what is possible when tenacity and innovation are utilized to provide better solutions and build stronger communities. We are excited to engage these alumni with the university to continue to inspire leadership among our community."
To view the alphabetical list of businesses and to learn more about the Bulldog 100, see alumni.uga.edu/b100.
UGA Alumni Association
The UGA Alumni Association supports the academic excellence, best interests, and traditions of Georgia's flagship university by inspiring engagement through relevant programming, enhanced connections, and effective communications. For more information, see alumni.uga.edu.