Paulding Retired Educators hold Memorial Service
Paulding Retired Educators met on March 8th at the Dallas First Baptist Church holding our memorial service honoring beloved members we have lost in the past two years. Each departed member received touching tributes about their contributions to education in Paulding County.
Liz Bouis, Area 15 Director of Georgia Retired Educators, presented certificates our organization has earned. We are a Unit of Distinction and have had a 7% increase in our membership. Members and friends of our organization have donated $595 to the March of Dimes. Liz Bouis installed our officers for 2022-2024. President will be Laura Weiss, President-Elect will be Susan Lester, Treasurer will be Sandra Parson, Secretary will be Leah Smith and Past President will be Gloria King.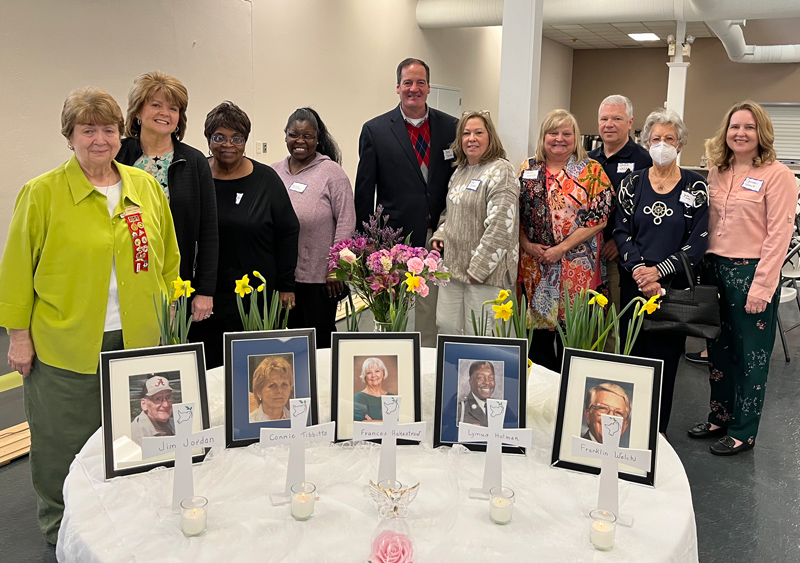 Left to right: representing Connie Tibbitts, Retha Tibbitts, and Tammy Kone; representing Lymus Holman, Olivia Holman, and Deirdre Holman; representing Jim Jordan, Jody Jordan, and Cindy Jordan; representing Franklin Welch, Carol Welch, David Welch, and Julia Welch; representing Frances Rakestraw, Carmen Nance.