DEA, Paulding Sheriff's Office, and Haralson Task Force make Huge Meth and Gun Bust at 89 Paces Lakes Point Road in Dallas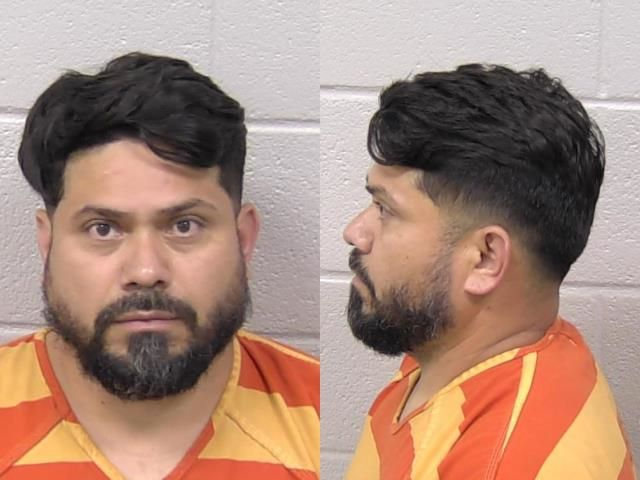 On Tuesday, July 5, 2022, the Drug Enforcement Administration (DEA), the Paulding County Sheriff's Office, and the Haralson-Paulding Drug Task Force (HPDTF) executed a search warrant at 89 Paces Lakes Point Dallas, GA 30157. This search warrant was executed following a brief investigation that led Agents to believe this location was being utilized for the purpose of trafficking Methamphetamine. Agents with the DEA made contact with Wilber Leonel Romero-Zelaya at the residence and Agents with the Haralson-Paulding Drug Task Force were able to obtain a search warrant for the residence.
A search of the residence revealed the location was being used to convert liquid Methamphetamine into crystal Methamphetamine for distribution. During the execution of the search warrant, agents seized almost 9 pounds of crystal Methamphetamine, approximately 115 gallons of liquid Methamphetamine, six (6) rifles, one (1) pistol, three (3) vehicles, and $2,505.00 in U.S. Currency. The liquid Methamphetamine along with the finished crystal Methamphetamine seized has the potential for a street value of over $2.5 million. A hazardous waste disposal team responded to the scene in order to safely remove and dispose of the hazardous materials and dangerous/flammable liquids used in this Methamphetamine conversion process.
Wilber Leonel Romero-Zelaya, (H/M, 43 YOA) of Dallas, GA was arrested on the scene without incident. Romero-Zelaya was transported to the Paulding County Jail and was subsequently charged with Trafficking Methamphetamine. He is being held in the Paulding County Jail with no bond. Thus far, no other individuals have been charged in this case and the investigation continues.
Paulding County Sheriff Gary Gulledge stated, "It is only through inter-agency cooperation that operations like this can occur. We are thankful for our state and federal partners and glad they are assisting us with putting drug dealers like this in Jail." Georgia Bureau of Investigation (GBI) Assistant Special Agent in Charge (ASAC) Steven Sweatt, who is the Commander of the HPDTF, further stated, "The residents in our communities are the eyes and ears for law enforcement, we want to urge citizens that if you see or smell something that doesn't seem normal, please call law enforcement to have an investigation initiated. Conversion Methamphetamine Labs like these are growing in popularity in the United States and the GBI, DEA, and local authorities are working hard to combat them every day."
The Haralson-Paulding Drug Task Force is located in Dallas, Georgia and services Haralson and Paulding Counties and is overseen by the GBI. The Task Force is comprised of members from the Haralson County Sheriff's Office, Paulding County Sheriff's Office, Dallas Police Department, Tallapoosa Police Department, and the Georgia Bureau of Investigation. If you have any information related to drug dealing in Haralson or Paulding Counties, please call the Haralson Paulding Drug Task Force at (770) 646-9175 or send a message via the free Paulding Sheriff mobile app to report it. These reports can be made anonymously if you wish.