House Bill 1, or the Haleigh's Hope Act, cleared its final hurdle when the House voted to approve a Senate compromise that left the original bill mostly intact on Day 37 of the 2015 legislative session. Co-sponsored by Rep. Micah Gravley (R-Douglasville), the new law decriminalizes the possession of medical cannabis in Georgia.
Eight qualifying conditions under HB 1 include Cancer, Multiple Sclerosis, Seizure disorders, Amyotrophic lateral sclerosis (ALS), Crohn's disease, Parkinson's disease, mitochondrial disease, and sickle cell disease.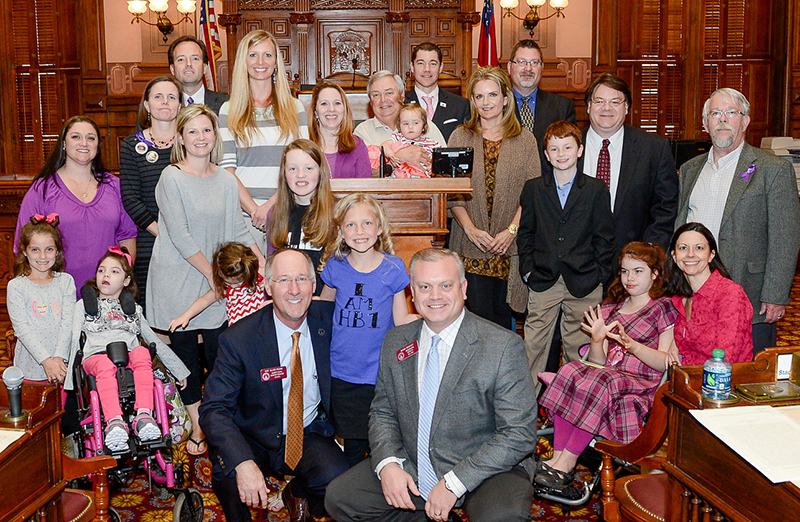 But that was not the end of the road on this issue for lawmakers who have more work to do between now and the wrap-up of the next session in 2016.
Rep. Gravley, who represents District 67, which includes portions of Douglas and Paulding counties, wants families to be allowed to eliminate the travel to obtain cannabis oil by being able to produce medicinal cannabis at home.
"I'm the legislative lead for Georgians for Freedom in Health Care, which is a coalition of all of the families who have worked for this... more or less a grass roots coalition, of families and other Georgia citizens trying to bring awareness to HB 1, a great foundational bill," Gravley said. The bill also created the Georgia Commission on Medical Cannabis which is charged with making a recommendation for the potential regulatory infrastructure for creation of in-state growth/distribution model of medical cannabis. The commission must make its recommendation to the Governor and General Assembly by December 2015. Gravley said those results are due by December 9. "The commission would determine a pathway for Georgia to cultivate its own medical cannabis oil," he said.
Members of the commission include the director of the Governor's Office for Children and Families, the director of the Georgia Bureau of Investigation, the director of the Georgia Drugs and Narcotics Agency, the commissioner of agriculture, the Governor's executive counsel, and members of the General Assembly, medical professionals, law enforcement officials, and pharmacists.
"What the commission has been charged with is finding a way to insure the purity of the oil, the safety of the oil, [how to] regulate the oil, [so that] we can determine from seed to sale who's getting the oil; and we can do all of that within our state, and we can know from start to finish, which I think is just a better regulatory system, it's a safer system, and if we're going to allow these families to be in possession of it, than let's produce it right here in the state. I think our infrastructure is conducive to doing so, and we want law enforcement to be at the table, because we want everybody involved to be comfortable with it," Gravley said.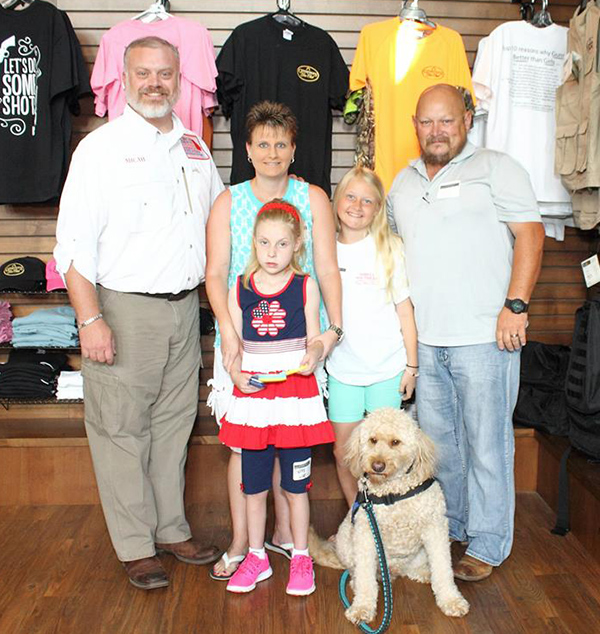 Gravely acknowledged some opposition to the legislation may still exist, but added that as more people are enlightened regarding the cliché notions that it's condoning 'drug-use' associated with the legislation, the more support it's picking up.
"It's not even the smoking medical use of marijuana, which we've seen in other states," he said. Of the 23 states with some form of medical cannabis legislation, Gravley explained, 17 don't allow for in-state cultivation, which has led to those seeking the oil to cross state lines to obtain it, which Gravley said, is in violation of federal law, and [lawmakers] are thus, having to go back and revisit it.
"When people either know or come in contact with one of these families dealing with a child, or a citizen with one of these eight diagnosis, they're having an immediate revelation of what this really is. This is not the condoning of drug use, this not turning a blind-eye to the recreational use of drugs, this is a medicine that's proving to be very beneficial to these people, especially these children with seizure disorders," Gravley said.
According to HB-1 co-sponsor Rep. Allen Peake, 23 states and Washington D.C. have liberal laws regarding the use of "home grown" marijuana extracts with no limits on the levels of THC. Additionally, according to Peake, 12 states have laws that allow for medical marijuana use in treating epilepsy only and vary the limits on THC.
Georgia's new law is a hybrid and limits THC at 5 percent. Patients are able to obtain up to 20 ounces under state supervision and doctors.