Georgia Highlands College will be launching a new accelerated adult learner program for Fall 2016. This new program will give students the opportunity to earn an Associate of Science with a focus in Business Administration on a two-year completion plan with flexible class scheduling that will include evening, hybrid and online courses.
The "nights, online and weekends" or NOW program has been crafted specifically for working adult learners.
"I'm very excited that GHC will be offering this pathway. There are a lot of wonderful opportunities that the NOW program offers working adults who are looking for career mobility," NOW Coordinator Maria Lauro said.
The program is designed to be completed in two years, Lauro explained, and offers courses on an accelerated eight-week format, which will include routine advising, periodic check-ins/coaching and access to the GHC tutorial center to ensure student success.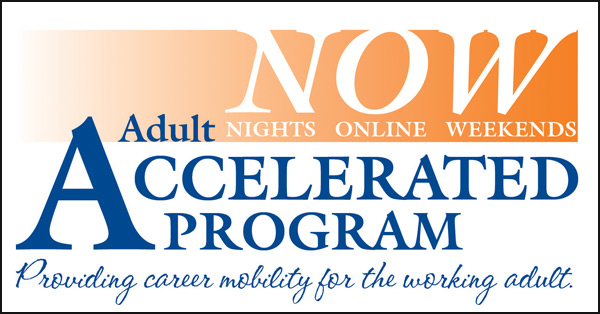 "The NOW program is currently offering an Associate of Science that enables students to transfer into a Bachelor of Science in Business Administration," she said. "It's a wonderful way for working adults to earn a degree with the most flexibility. It also positions them to go farther in their career and education."
The pilot program will start on the GHC Cartersville campus Fall 2016. For more NOW admissions information, please contact NOW Coordinator Maria Lauro at or by phone at 678/872/8009. More information can also be found online at: http://www.highlands.edu/site/now-nights-online-weekends