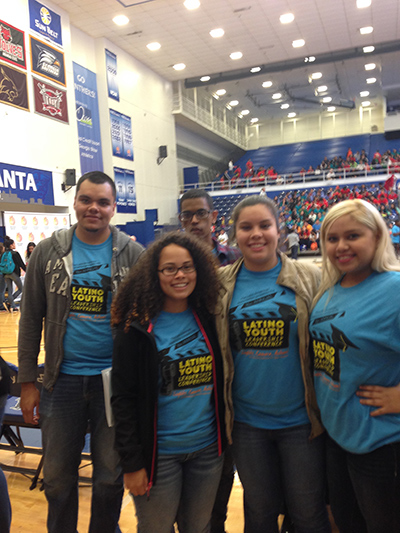 Georgia Highlands College's student organization La Mano took some time in November to participate in the annual Latino Youth Leadership Conference put on by the Latin American Association (LAA).
The conference attracted over 2,000 students, parents, teachers and volunteers to the event, which was held on the Georgia State University campus. The goal of the conference was to empower Latino students to complete and continue their education.
The conference provided inspiration, motivational speakers, practical tips for college, workshops and a College and Career Fair for Latino middle school and high school students from all across Georgia.
La Mano attended and volunteered at the conference. La Mano Adviser Abraham Ortiz said it was a great way for the student group to focus on its mission of helping Latino students progress through school by providing academic, social and personal support through mentorship.
"La Mano members are GHC servant leaders who are inspiring and empowering future Latino generations to continue and complete their education," he said.