TWO MEN AND A TRUCK, Douglas County partnered with Calvary Children's Home to help make families' homes merry and bright this year with their 10th annual Christmas tree lot.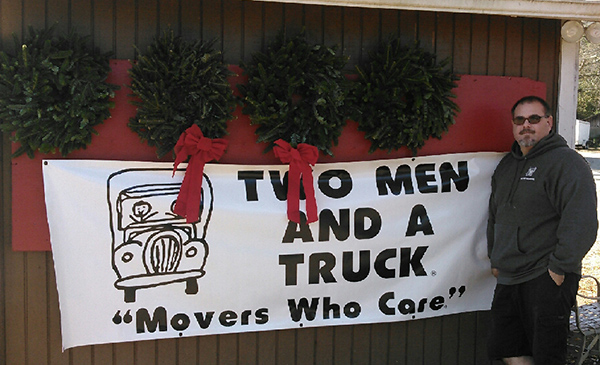 Calvary Kids strives to provide the most beautiful, full trees from North Carolina, and each year TWO MEN AND A TRUCK travels to the northern state to retrieve them for the non-profit. TWO MEN AND A TRUCK has a strong passion for helping others in the community, and it continues to be an uplifting experience for the company to help children that have gone through traumatic experiences.
Calvary Children's Home Christmas tree lot is located at 1430 Lost Mountain Road in Powder Springs, and is currently open and selling beautiful. Contact Brian busby at 404-731-1500 for more information.
TWO MEN AND A TRUCK is the largest franchised moving company both in the United States and internationally. Currently there are more than 280 national locations and 1,800 trucks operating in the U.S.; in total, the company operates 311 locations and 1,900 trucks. TWO MEN AND A TRUCK has performed more than five million moves since its inception in 1985. The company has seen consistent monthly growth dating back to December 2009 and more than 36 consecutive months of record growth. Each location is independently owned and operated. For franchising opportunities, visit www.twomenandatruckfranchising.com.
For more information, call the TWO MEN AND A TRUCK(r) Douglas County at 770.505.3332 or read more about TWO MEN AND A TRUCK community service.