Three football players are selected, because of their performance in the last game or during practice, to carry the American flag, the state flag, and the team's spirit flag as they lead the team onto the field. They carry the flags the length of the field and deliver them to cadets at the south end of the field.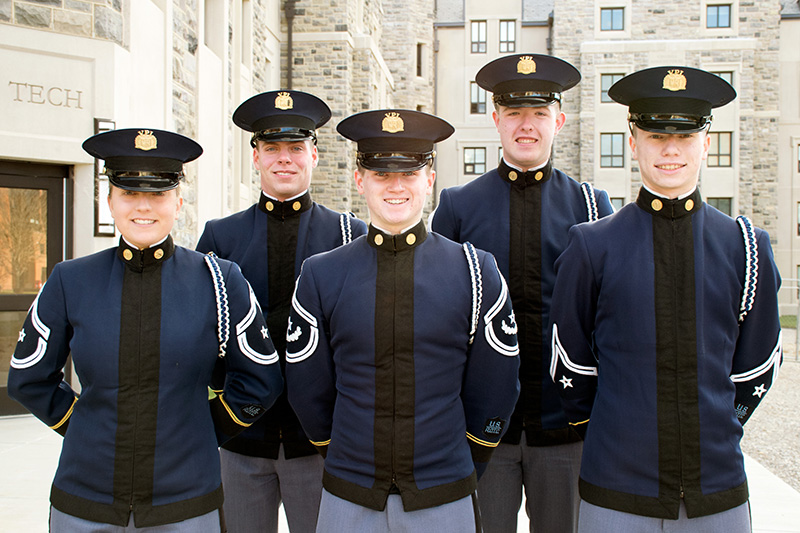 The cadets performing this honor are also selected based on their performance during their training. The cadets render honor to the flags and then securely carry them off the field. At home games three freshman cadets are selected and one or two upper-class cadets travel with the team and receive the flags at away games.
From left to right are Cadets Jocelyn Lamb, Jackson Warley, Forrest Doss, Adam Moritz, and Alex Parker. Not pictured is Cadet Aaron Reed.