At GreyStone's Annual Meeting last October, Board Director Calvin Earwood retired after 38 years of service on GreyStone's Board of Directors. He passed away on Dec. 16, 2015 at the age of 73. Earwood represented members in District 1, which includes Paulding and Bartow counties, and served as Chairman of GreyStone's Board for nine years. Genevieve Cole was elected by GreyStone members to serve as the District 1 Board Director after Earwood's retirement.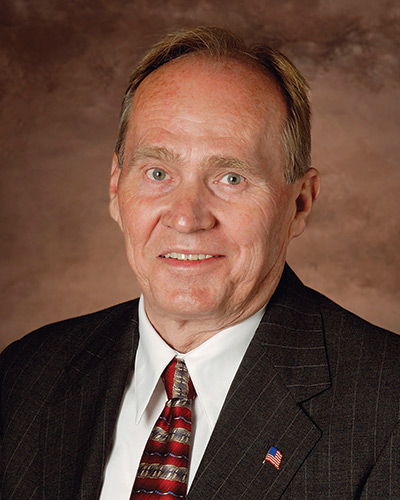 For 15 years, Earwood served as Chairman of the Board for Oglethorpe Power Corporation, one of the nation's largest power supply cooperatives. When Earwood joined GreyStone's Board in 1977, he brought years of business experience to the job. He was the president and owner of Sunbelt Fasteners for 33 years. He was also a founding Director and Vice Chairman of the Board of Directors of Community Trust Bank and a founding Director and Vice Chairman of the Board of Directors of Planning for Paulding, Inc.
He was a past master of Bartlett Masonic Lodge #139, and a member of the Yaarab Shrine Temple of Atlanta. He was a member and past president of the Paulding County Shrine Club. Survivors include his wife, Julianne Earwood of Dallas, Ga., three daughters, one stepson, three brothers, one sister and five grandchildren.
Calvin Earwood made tremendous contributions to GreyStone Power and its members while leading us both as chairman of the board and a board member. His positive influence and dedication to the co-op will continue to be felt in the future years. He will be sorely missed," said Gary Miller, President/CEO. "Calvin was recognized at this year's annual meeting for his many years of service to not only GreyStone, but to Oglethorpe Power as well, where he also served as Board Chairman for many years." GreyStone Power serves more than 110,000 members in portions of eight counties, including portions of Douglas, Paulding, Fulton, Cobb, Carroll, Bartow, Fayette and Coweta counties. Learn more at www.greystonepower.com.