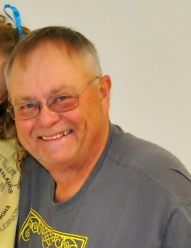 Former commissioner Roger Leggett, who served as a county commissioner from 1996 to 2002, announced that he will seek the Republican nomination for county commission chairman in the May 2016 primary election. Leggett is the second candidate to publicly announce for the post joining former Post 1 commissioner David Carmichael, who announced earlier this year and resigned his post seat. Current Chairman David Austin has said he will not seek re-election to a third term. Leggett has said he considered running for several months, and had conversations with others who liked the idea. Leggett is advocating improvements to Paulding's road system and improving compensation for public safety personnel.
Leggett says Paulding loses firefighters to higher-paying jobs in other communities. Leggett recently retired from a career at Lockheed and had also served for over two decades in Austell and in Paulding as a firefighter. Leggett does not favor the move to add commercial service to Paulding's airport, but also feels that too much attention has been put on that one issue and there are other things that have gone by the wayside.
He said he opposes airport commercialization because back in 1999 voters turned down a $3 million bond issue. Without achieving more success as an aviation-only airport and attracting more development around it, Leggett feels that the limited commercial passenger airport won't be successful. "It needs to be a successful general aviation airport before it can be successful in any other form," he said. He'd like to see that resolved and move on toward uniting the county, he said. Leggett would also like to seek more funding to use on local DOT projects. But, he added, that's not because he feels Paulding's current DOT Director isn't doing the best he can with available resources.
Leggett, 61, served previously on the Board of Commissioners beginning in 1996 after he won a special election to complete the term of Commissioner Bill Carruth after Carruth qualified for the commission chairmanship, which he later won. Leggett again won election in 1998, but lost his 2002 re-election bid in a runoff.