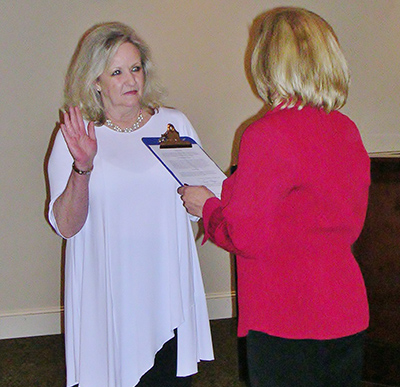 Teresa Philyaw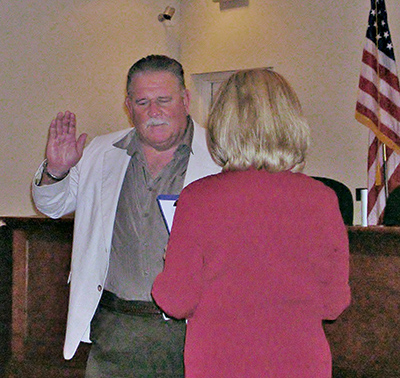 Frank Moran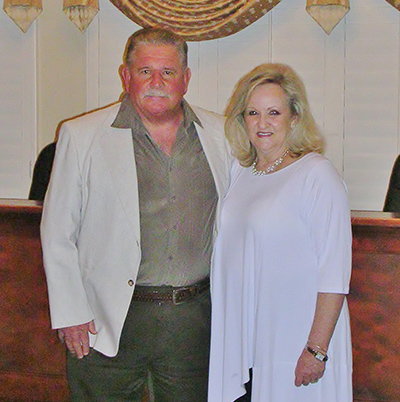 Hiram's Mayor-elect Teresa Philyaw and Post 1 councilman-elect Frank Moran were sworn on December 31. And the city council met for their first session of 2016 earlier this week on January 5th. In addition, Ms. Philyaw's replacement on the council added another new face, though Jeff Cole actually began with the council after winning his council seat in November. Cole was elected to take over the unexpired term of Ms. Philyaw who defeated Mayor Doris Devey.
Following the oath-taking ceremony, Mayor Philyaw commented on some broad goals for the coming year. Philyaw would like for the council to unify and work together to best represent the city, she said. "Everything we do needs to be for the citizens of Hiram; they've entrusted us to do that." And Philyaw said she wants to work more with downtown businesses, as well.
"Because of the investment we've made now into downtown, we would like to see our downtown merchants get more involved and [be allowed] to do more to decorate their downtown area to make it a warm and friendly place for people to come," she said. Both Moran and Philyaw feel that completing infrastructure projects in Hiram's downtown district is of central importance. And residents are keen to have work on roads completed and out of their way.
Moran is interested in having the council focus first on completing the infrastructure projects that are already in the pipeline and ongoing before tackling anything new, he said. And to accomplish that task he wants to confer with public works and do some evaluating. "I've always found that out through the years that if you've got an issue that you want to work on, it's always best to ask the people who actually do the work to figure out what needs to be done rather than go off and make some commitments on some things that you just, can't do," he said.
Moran said that along with infrastructure, some city ordinances may be revisited. Also among first projects for Hiram's council in 2016 will be to replace their city manager. Robbie Rokovitz was named as city manager in August of 2012 after the council changed its charter to allow for the addition of a city manager. Rokovitz stepped down in September of last year, opting to take a job offer in the private sector. Hiram's charter calls for a city manager to be appointed. The job posting, which went out in November and closed in December, received 27 applications from candidates all over the country, according to City Clerk Cynthia Geyer. The council will spend the next several weeks scaling those applicants down to three or four. The council's final choice could come sometime in February, Philyaw said, and added that [the process] of selecting a new city manager was something no one wants to rush to finish.
Rokovitz had stressed that the council's ability to work with a city manager successfully would avoid having the job become a revolving door for the city.