CareLink awarded Fed grand funding, seeks staffing additions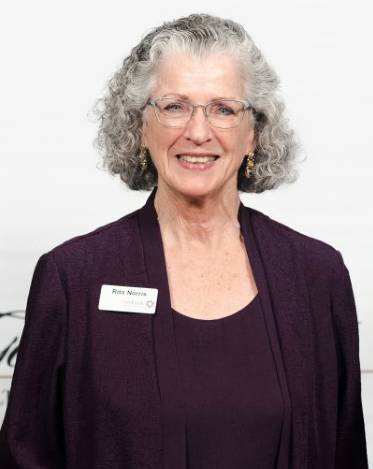 CareLink community health and resource center, providing low-cost, high-quality medical care and support resources, in its third year now, will seek to expand its staffing to add behavioral counseling to the services available at the Dallas clinic.
Carelink was recently awarded a Federal grant and those funds are earmarked to bring a part-time behavioral health counselor on board, according to Rita Norris, chair, of the Board of Directors with Carelink. "It's a national grant from the National Association of Free & Charitable Clinics (NAFC) and CVS Pharmacy for a behavioral health specialist," said Norris.
Norris is beginning to register some success from time spent applying for grant funding. The federal grant was for $25,000 and will be directed at that specific staffing need, she said. "This is because I was able to elaborate that the county has such a deficit of behavioral health specialists," Norris said. State lawmakers made some headway in addressing this problem at the state level during this year's General Assembly.
"This will bring us behavioral health because it's so critical and there's a shortage in the county, and the population that we serve often doesn't have the normal opportunities to go to a counseling service that will offer more for insurance," she said. "It's paid, but part-time, in-house, and will start at four or five hours, then expand to maybe 10," she said.
Norris said that CareLink is moving to a 'hybrid model' at the clinic that combines some volunteer help together with some part-time paid staff. Norris said she has also recently applied for two other grants, aimed at bringing in a part-time nurse practitioner.
"Post pandemic the need is greater from behavioral health, so we want to put our focus where the need is greatest and that is a primary care and behavioral health," she said.
Norris said that the [counseling] job is posted and already being distributed and the hope is to have the position filled within the next month, but beyond that, the overall goal is to go into 2023 with the contracted behavioral specialist and the nurse practitioner on board, she said.
CareLink was awarded a grant in February from the Georgia Baptist Health Care Ministry Foundation of $7,500 to assist in the organization's continued efforts. Those funds allowed for a buildout for the clinic to move to having seven rooms available in which to see patients, according to Norris.
CareLink is Paulding County's volunteer-run primary care clinic located at 625 W. Memorial Dr. in Dallas. Providers are Internal or Family Medicine physicians as well as highly skilled nurse practitioners. Unlike an Emergency Department or Urgent Care visit, CareLink offers long-term, continuity of care for chronic ailments. Open on Tuesday and Saturday mornings, CareLink operates by appointment only.

CATTLE BARON'S BALL IN OCTOBER
Ticket sales have begun for CareLink's annual major fund-raiser coming up next month. On Saturday, October 8, from 6 p.m. to 10 p.m., CareLink will be holding their Cattle Baron's Ball in Dallas at The Town of YNOT, Norris said.
Contact CareLink by calling 678-903-5103 and leaving a message or emailing CareLink at .