Grand Opening of Hiram Dental Smiles Free Toothache Clinic, School Supply Donations, and Ice Cream Social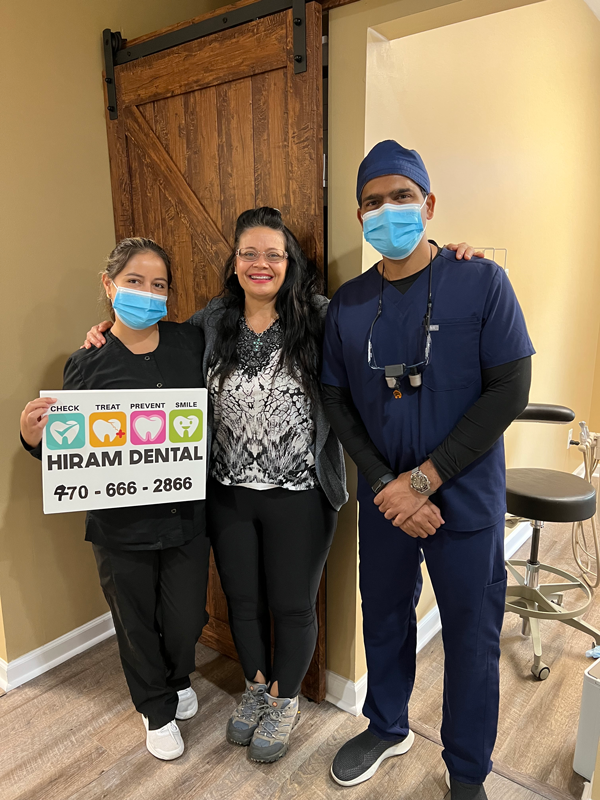 Hiram Dental Smiles kicked off their grand opening in the first few months of business with free dental care, school supplies, and backpack donations, and an Ice Cream Social!
The newly opened practice, located at 1899 Lake Road, Suite 220, in Hiram is a sister location to Dallas Dental Smiles, another local practice that has been providing dental care and supporting the community for almost five years now. With over 750 reviews, a 4.9 Google rating, and hundreds of positive reviews, the practice strives to provide impeccable customer service. The practice's leadership team believes that the customer service and quality affordable care provided by their teams are what sets them apart from their competitors.
The Hiram Dental Smiles team kicked off their first few months with several events designed to support and give back to the local community and to provide a little fun to the neighboring businesses in the Lake Road office complex, in which they are located.
On September 20, the staff and providers teamed up to provide relief to uninsured and underinsured patients in need of emergency dental care, which they could not have afforded otherwise. The team offered free emergency exams, simple extractions, and fillings, on a first-come, first-serve basis, at no cost. Many of these patients have been suffering and were in a great deal of pain due to the inability to afford proper dental care. Together, the team served more than 15 patients and provided nearly $10,000 in free dental care.
Throughout the month of September, the teams at both Hiram Dental Smiles and Dallas Dental Smiles are stuffing more than 200 backpacks with school supplies and treats for underprivileged children, to be distributed through local schools and charities.
On September 2nd, the staff at Hiram Dental Smiles sponsored an ice cream social, catered by the newly opened, Butter'd Udder Hiram location. The event provided an opportunity to meet and greet the owners and staff of the neighboring businesses in their Lake Road office complex while enjoying a tasty treat!
The owner, providers, and staff of Hiram Dental Smiles and Dallas Dental Smiles are appreciative of the opportunity to provide care to their patients and are committed to giving back to the communities that they serve, by providing quality affordable dental care, with excellent customer service and providing support and charitable donations to those who are in need and less fortunate.
Throughout the remainder of September and October, the Hiram location is offering an opportunity to win an Air Fryer. Anyone who likes, shares or comments on their Facebook or Instagram pages will be entered to win. The winner will be announced at the end of October on their Facebook and Instagram pages.