State Medical Marijuana Commission adopts rules for producing and selling cannabis oil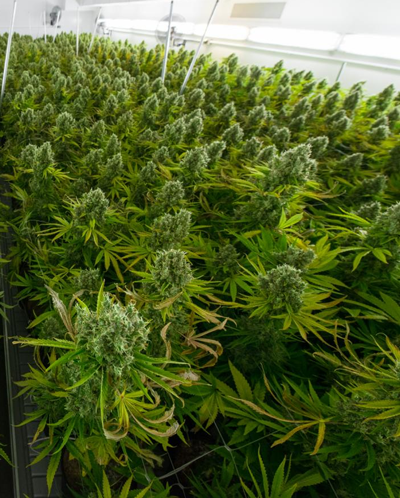 The state commission in charge of Georgia's medical marijuana program last week adopted a set of rules for the manufacture and sale of low- THC cannabis oil to patients suffering from a variety of diseases.
"We're all proud to have some rules in place," Sid Johnson, chairman of the Georgia Access to Medical Cannabis Commission, said following the unanimous vote. "It's a milestone on the way to achieving our goal of providing a quality product to patients."
The rules will govern various aspects of the program including the facilities that will produce the oil, the dispensaries where the oil will be sold, and the independent laboratories that will test the product, according to an article published last week by Capitol Beat News Service.
Trulieve Georgia Inc. and Biological Sciences LLC, will grow and convert the plant into low-THC cannabis oil for sale to registered patients suffering from a range of diseases. Trulieve is building an indoor cultivation facility in Adel, while Biological Sciences will set up a shop in Glennville.
The original law had allowed each licensee to open up to five dispensaries for selling the product. However, because enrollment in the registry has increased to more than 25,000, licensees will be permitted to add an additional dispensary, commission Executive Director Andrew Turnage said last week.
The commission issued tentative production licenses to six companies more than a year ago, but the process hit a snag when losing bidders filed protests claiming the selection of winners was unfair and arbitrary.
For the applicants seeking licenses, Class 1 distributors are moving forward and Class 2 applicants' appeal process is still ongoing.
"Most of the slowdown was due to the protests, which was dealing with appeals by applicants at the Class 2 level," explained state Rep. Micah Gravley (R-Douglasville) in a previous interview.
Gravley, who did not seek re-election and retired from the legislature at the end of 2022, carried most of the legislation to establish that low-THC cannabis oil be made available to treat patients.
Growth space is the biggest differentiator between the two classes, Gravley said. Under the 2019 legislation, Class 1 licenses let the recipient grow marijuana indoors in up to 100,000 square feet of space. Class 2 licenses authorize recipients to grow an indoor crop occupying up to 50,000 square feet.
State lawmakers established a list of ailments that would qualify for use of the THC oil for treatment. Under the 2019 state law, low-THC cannabis oil may be used to treat patients with diseases including seizure disorders, Parkinson's disease, terminal cancer, post-traumatic stress disorder, and sickle-cell anemia.
During a public hearing last week on the rules, several speakers asked the commission for some amendments to the rules.
Michael Mumper of Georgians for Responsible Marijuana Policy said the minimum distance from schools dispensaries would be allowed to operate should be increased from 1,000 feet to 3,000 feet, the same minimum separation the rules require for greenhouses.
Mumper also asked that dispensaries be limited to "reasonable" inventories of cannabis oil at any one time, no more than a supply of three or four months.
Others asked for stricter packaging and labeling requirements on the drug.
However, the commission adopted the rules last week with no changes.
After a process that extended over several years, Turnage said the two Class 1 licensee could be in operation by this spring, with dispensaries to follow in six to eight months available to registered patient's long wait to obtain low-THC cannabis oil as a treatment for their ailment.