Paulding Chamber acquires Veterans' memorabilia and Uniform Collection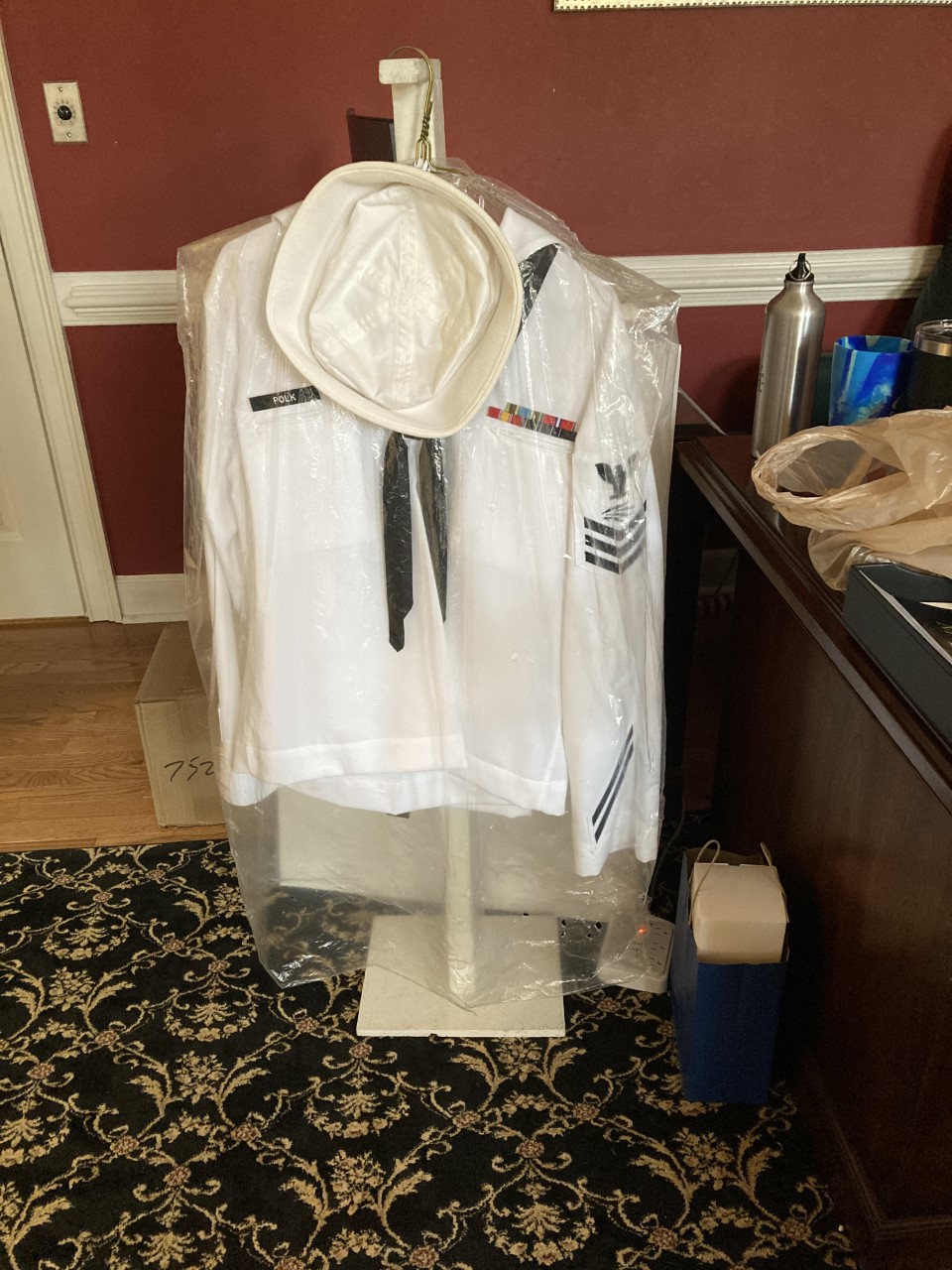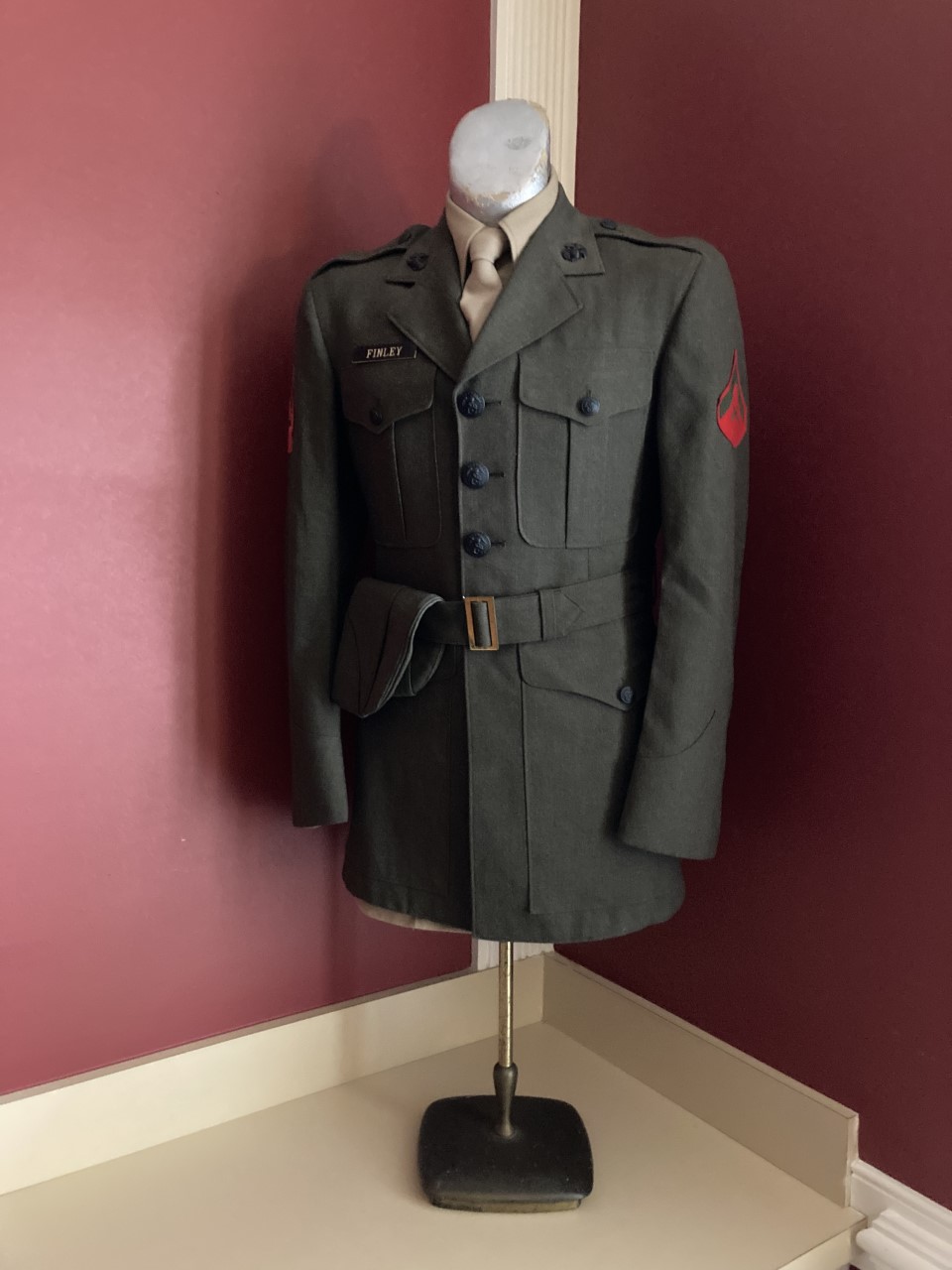 Stacy Hamby, Paulding Chamber of Commerce president, announced in January that the Chamber had acquired a Uniform Collection including items that date back to the Civil War, and secured temporary storage for the collection. Paulding's Chamber of Commerce received the collection in the summer of 2022.
Paulding Chamber member Nancy Demirtas, who responded by email, is overseeing the project and said that a committee will be tasked with doing an inventory, appraising the collection, and getting a value. "The Chamber and myself are just in the beginning phase of putting a committee together so I'm serving currently in a Project Manager capacity along with helping to inventory the collection and any other way I can be of assistance," Demirtas said.
Demirtas says there are approximately 400 uniforms from each branch of service covering the entire 20th century along with books, footlockers, and other personal items.
"There's a tremendous amount of history in this collection that needs to be inventoried, authenticated, and appraised. This will be a lengthy process but it's necessary in order to get a proper value of the collection," she said.
Currently, the collection is partially being housed in storage units at a climate-controlled facility here in Paulding County and since they were unable to fit everything into the storage units, the balance is being stored at the Paulding Chamber building.
According to Demirtas, the original collection was gathered over a 30-year span by Catherine Hainsworth and her partner, Ken Meyer. After Meyer passed, Hainsworth continued with the dream they were building together. Each year she had a small part of the collection displayed at "Hearts for Heroes" which is held in Paulding County. However, when her health began to fail, she decided to have the collection turned over to someone who would have it preserved and displayed in a respectful way so that it could be shared with others.
Hainsworth reached out to Colonel Tom Rowell, whom she befriended after they met during a Veteran's event held at church.
"She knew that Tom, who is a Marine veteran himself, would help her find the right person(s). After much thought, he reached out to the Paulding Chamber who agreed to take on this massive project," Demirtas said. "The Chamber understands just how important the preservation of this history was to Catherine and the benefits of being able to help preserve this small piece of our American history for all Veterans," Demirtas said working as a financial advisor and her membership with the Chamber both allow her to give back to the community.
"During one of the Chamber events there was a small selection of uniforms on display and an announcement was made about the gift of the collection. Being the wife, daughter, and niece of veterans, it immediately sparked my interest. I couldn't wait to get home and tell my husband about it. Several weeks later, we attended the "Hearts for Heroes" local event where we were able to view part of the collection. We agreed that we wanted to assist as much and for as long as we possibly could in order to help Catherine's dream become a reality. I immediately approached Sandy Gamble, vice president of the Paulding Chamber, and told her we were in for the long haul."
Demirtas says there's a lot of work to be done and the search is on for a permanent home in which to house the collection. "We're currently seeking the help of the community to locate a climate-controlled facility with approximately 2,500 square feet," she said. "This will allow us to be able to house the full collection in one location and begin the process of inventorying, authenticating, and appraising each piece. These steps are necessary in order for us to be able to acquire insurance on the collection and move forward with plans for a museum."
But those things won't come without cost and Demirtas says some fundraising will need to be part of the picture soon.
"Currently there are no funds available for this project and any costs incurred are being funded by donors. We'll be looking at fundraising projects to help cover future costs of this project in the near future," she said.