Carroll Electric Membership Cooperative Empowering Women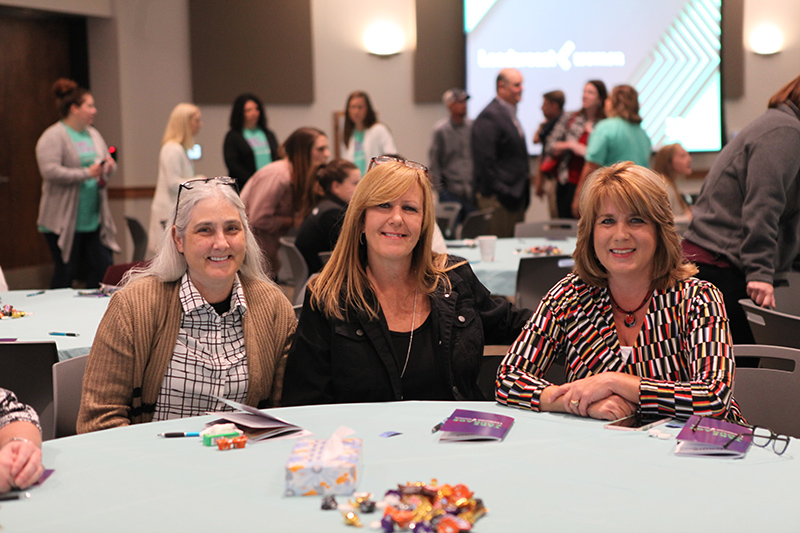 Carrollton, GA— Businesswomen from the local area gathered at the Carroll Electric Membership Cooperative for the annual Leadercast Women event Friday, Oct. 18. For the past two years, the cooperative has provided a host site to broadcast the live Atlanta event in a convenient location and at no cost to those who attend.
Leadercast Women is a one-day leadership event in its third year of inspiring and empowering individuals to grow as leaders. Despite its emphasis on female accomplishment, the sessions present valuable lessons for men and women alike. The theme, Take Courage, highlighted the valor of women speakers as they overcame professional and personal obstacles to reach a point of success.
More than 170 women attended the Leadercast Women livestream at the Carroll EMC headquarters. As they spent the day connecting, learning and reflecting, a sisterhood of professional women was formed.
The Carroll County Chamber of Commerce and the Greater Haralson Chamber will host the next Leadercast Live event at Carroll EMC's Carrollton office Thursday, May 7, 2020.
Carroll EMC is a Member-owned cooperative providing electricity to approximately 50,000 homes and businesses. The co-op serves Members in Carroll, Haralson, Heard, Paulding, Polk and Troup counties. This institution is an equal opportunity provider and employer. For more information visit the cooperative's website at carrollemc.com or follow Carroll EMC on Facebook, Twitter, YouTube, Pinterest, Instagram and LinkedIn. Carroll EMC: Community Built. Community Builder.