American Legion to Host 3rd Annual "Cookies with Santa!"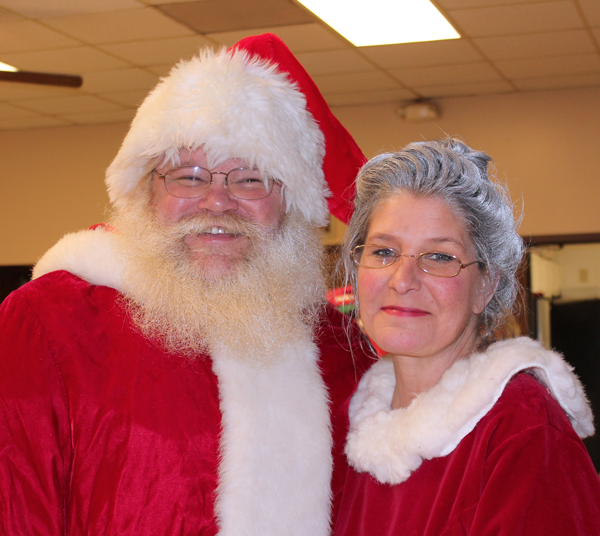 The children of Paulding County are cordially invited to the 3rd Annual "Cookies with Santa" this Saturday, December 16th between 2:00 PM and 5:00 PM at American Legion Post 111 on 2587 Scoggins Road in Dallas.
Bill Fleisch, Commander of Post 111, reported that he has been in contact with Santa again this year. Santa is very much looking forward to coming back to Paulding County and visiting with our local children. Mrs. Claus, as well as some elves, will also be making the trip to Dallas.
Each child will be presented with a free, 4x6 inch photo, courtesy of Brett Reece, owner of Pro Sound AV, who will be on site taking professional photographs of each child visiting with Santa and Mrs. Claus.
Cookies and drinks will be provided by members of the American Legion family, consisting of Legionnaires, the American Legion Auxiliary, Unit 111, Sons of the American Legion, Squadron 111 and the American Legion Riders. Members from all four groups have been hard at work getting the Post decorated and ready for Santa's visit.
Cards will be available for the children to write notes to military members. The cards will be sent to service personnel stationed overseas.
Commander Fleisch relayed that the Post 111 is participating, for the very first time, in the U.S. Marine Corps Reserve's "Toys for Tots" program. Donations of new, unwrapped, toys will be accepted at the event and up until Sunday, December 17th.
"Cookies with Santa" will take place in the Post Bingo Hall. Look for an event sign at the rear entrance of the building. Contact the American Legion at (770)445-2759 if there are any questions.
Santa is looking forward to taking some time away from his workshop and visiting Paulding County, so come out and give him a warm welcome this Saturday, December 16th, at the American Legion in Dallas!