American Legion Moves up Start of Oratorical Contest for High School Students. 10:00 AM Saturday, January 20, 2018, at American Legion Post 111.
Constitutional Speech Contest
Due to the interest in the American Legion's upcoming oratorical contest for High School students, the start time of the contest has moved up from 1:00 PM, as previously announced, to 10:00 AM. The revised information is as follows: Date:
Saturday, January 20, 2018
Time: 10:00 AM
Location: American Legion Post 111, 2587 Scoggins Road, Dallas, GA 30132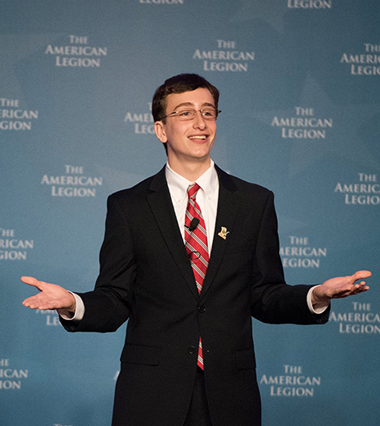 High school students residing in the Paulding County vicinity are cordially invited by Post 111 in Dallas to compete in the first round of the 81st American Legion Oratorical contest.
The American Legion indicated that participating students will prepare an eight to ten-minute speech on "the U.S. Constitution, with some emphasis on the duties and obligations of citizens to our government." Next, the contestant will be given a topic pertaining to specific Articles and/or Amendments from the U.S. Constitution and will deliver a three to five-minute speech on their assigned topic. The top three finishers at Post 111 will receive awards. The first-place winner will advance to the Georgia 5th District contest to be held on Saturday, February 3, 2018, at Post 304 in Acworth. Top finishers continue moving up various levels and ultimately compete at a national level.
Interested students should report to Post 111 the day of the event. For more information, please visit www.legion.org/oratorical or contact the Post 111 Oratorical Chair, David Altwies at or (678)363-0349.