Spring Fling Fundraiser at Primrose School of Bentwater Brings Dallas/Acworth Community Together; Raises $4,300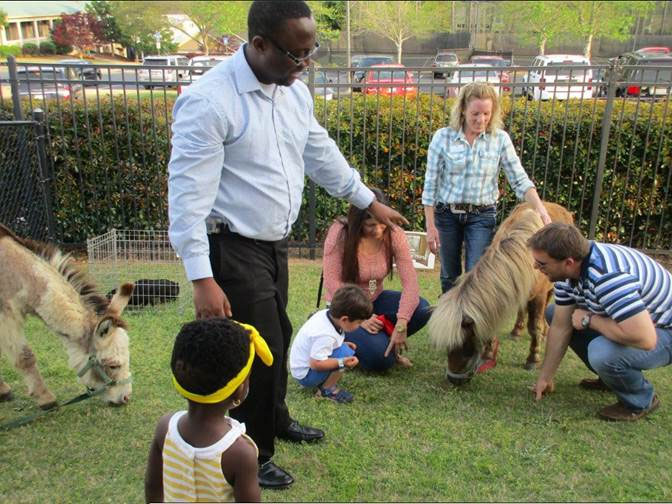 Acworth, April 14– Students, families and staff from Primrose School of Bentwater demonstrated their commitment to giving back this week, raising $4,300 for local and national charities through a western themed Spring Fling event held on April 14. The funds raised will be split between Burt's Big Adventure and the Primrose Children's Foundation, the not-for- profit organization of Primrose Schools ® that supports national charitable partners like Save the Children.
"At Primrose, we're committed to teaching our students about helping others and giving without expectation," said Valerie Santana, Director at Primrose School of Bentwater. "Our annual Spring Fling event is one way we do this. Not only are we able to give back to our wonderful community, but it also gives local families an opportunity to come together in a fun way."
Burt's Big Adventure will use the donated proceeds from the Spring Fling event to help pay for exciting trips for families with disabled children.
Funding raised for the Primrose Children's Foundation will be used to support Save the Children, the world's top independent charity for children in need and national partner of Primrose Schools. The organization has robust and impactful programs in the United States, such as child sponsorship and emergency preparedness, that provide children living in poverty with the skills and resources they need to succeed in school and in life.
About Primrose Schools
Founded in 1982, Primrose Schools is the nation's leader in providing a premier early education and care experience in more than 330 schools in 25 states. Each Primrose school is independently owned and operated by Franchise Owners who partner with parents to help children build the right foundation for future learning and life, and offer an environment that helps children have fun while nurturing Active Minds, Healthy Bodies and Happy Hearts ® . Primrose is the first early childhood education organization in the country to receive AdvancED Corporation Systems Accreditation under the new Standards for Quality Early Learning Schools. For more information, visit www.PrimroseSchools.com, follow us on Facebook, LinkedIn, Twitter and YouTube, and explore our blog.