Caregiver of the Year for 2017, Randy Williams.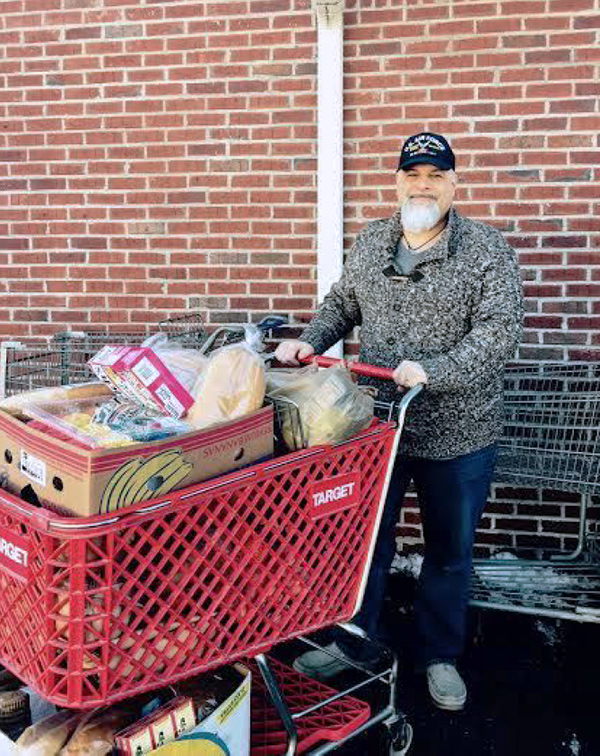 SYNERGY Homecare of NW Atlanta would like to recognize our Caregiver of the Year for 2017, Randy Williams. Randy has been a CNA since February 2013, and a beloved caregiver of Synergy Homecare of NW Atlanta since July 2013. He continues to set the bar for caregiver performance expectations as well as client satisfaction.
Randy found many ways in which to live out his need to serve. He proudly served in the United States Air Force and was deployed during Operation Desert Shield/Desert Storm. Randy then went on to become a Special Education teacher, and says his own dyslexia and struggle throughout school led to his career. Missionary work has always been his passion, working mostly in Nicaragua, Mexico, & Africa. He and his son also did a Domestic mission trip together to Tuscaloosa, Alabama to help with cleanup after the tornadoes. Today, Randy continues his missionary work, is an active volunteer with Helping Hands Food Pantry of Paulding County, and active as a CASA (Court Appointed Special Advocate) where he advocates for abused and neglected children while they wait for a safe, permanent home. He chose to become a CNA because it allows him to continue to help others and provides him with a modest income.
Randy displays exceptional compassion and dedication to the caregiving profession as part of our team and supports the achievement of our business goals. He became a CNA because he believes it's in his DNA to help and serve others. He says he's always lived by the philosophy - "If you're too busy to help then you're too busy." He truly believes that "Taking the focus off yourself and your needs and giving another of your time, experience, etc, will fill you in ways that no material thing ever will." Randy truly treats his clients like family, even checking on them while he is away. Randy has selflessly given his time, energy and unrelenting commitment. He goes out of his way to make sure the care he provides allows his clients the ability to maintain happy, healthy, and independent lives in the comfort and familiarity of their homes. He often participates in the RN supervisory meetings, providing input on tasks that he feels his clients need more or less assistance with in order to maintain their independence and benefit their overall quality of life.
Randy was nominated as Caregiver of the Year because of his exceptional contributions and activities, which specifically demonstrate SYNERGY Homecare of NW Atlanta's idea of outstanding level of service and care, and going above and beyond the call of duty. A short time ago, Randy was assigned to a new Veteran client. His first day was typical until he asked him what he would like for lunch. The Veteran humbly admitted that he had no food in his home and no money to purchase food. Randy, a Veteran himself, found this unacceptable and took it upon himself to contact several local food pantries after work that day. Randy was able to personally go get the Veteran some food, on his own time, and brought it to the Veteran. He also made sure the pantry would be able to continue to provide food for him weekly for as long as he needed.
At the beginning of 2017, Randy was featured in SYNERGY HomeCare magazine for providing outstanding compassionate care every day and improving the lives of his clients in a positive way. As a CNA, Randy does what is required of him, but is never satisfied to stop there. He is always going above and beyond for his clients by providing exceptional care and valuable knowledge about community resources for those in need.
"You can set the U.S. atomic clock around his arrival each day. He is not one who rushes out near, or at the end of his shift. He is quick to offer helpful alternatives to ways to do things better. He frequently asks my wife if there is anything he can do to be of assistance to her. I admire his passion around his CASA volunteer work helping vulnerable youth and his Central America mission work."
Pictured: Randy Williams at a local food pantry getting much needed food for a client.
Contacts:
Doris Combs-Marshall, Owner of Synergy Homecare of NW Atlanta
Email:


Phone: 678-909- 3043
Fax: 678-426- 6060
Angie Harper, Director of Operations
Email:


Phone: 678-909- 3043
Fax: 678-426- 6060