Paulding County Library Services National Advocacy Trip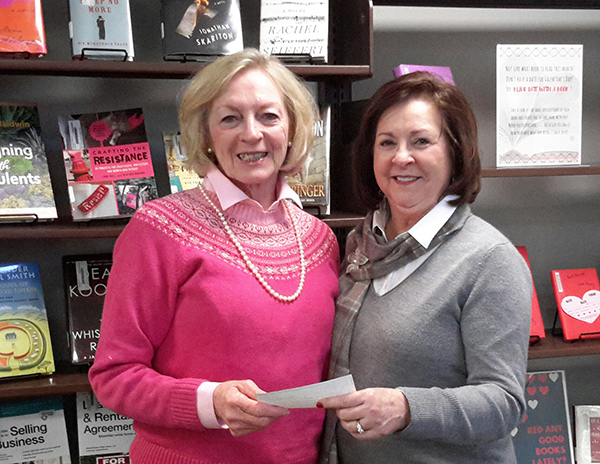 The American Library Association hosts a bi-annual event in Washington, DC, National Library Legislative Day (NLLD). This is a two-day educational event. May 7th and 8th, 2018 that brings hundreds of librarians, trustees, library supporters and patrons to Washington, D.C. This year, West Georgia Regional Director, Jessica Everingham has invited Paulding County Library Services Coordinator, Cherry Waddell to attend the event along with other Georgia Library Representatives.
Cherry, along with other attendees will spend one-day learning effective advocacy tactics and be briefed about pressing federal legislative issues that are impacting libraries. On the second day, she will join other attendees from Georgia to meet with their members of Congress and rally support for library issues and policies. Open to the public, the event also offers attendees the opportunity to attend a reception on Capitol Hill.
This wonderful opportunity for Paulding Library Services requires some financial support. The total cost of the trip including lodging, travel, and meals is $1500. As always, we are extremely grateful for our faithful business and individual supporters that recognize the value of public libraries for the enhancement of quality of life in Paulding. This week's donors frequently help the library with generous donations and fundraising support.
Mrs. Joanne Fudger has shown her love and support of education and libraries ever since she first arrived in Paulding County in the 1960's and began her career as a Paulding County School teacher. She was one the leading advocates of the need for the construction of the current Dallas Library, 1010 E Memorial Drive, Dallas in 1979. She and a small group of women from the Dallas Woman's Club worked diligently to raise the initial funds to present to the State showing local financial support for the library that lead to the construction grant. Joanne was the first Library Board Chairman of the current Dallas Public Library, originally named The Paulding County Library. Mrs. Fudger is always willing to support the library financially and physically. She is currently a member of the Friends of the Dallas Public Library and helps with fundraisers to benefit the library. Thank you, Joanne, for your never-ending love of the libraries and education!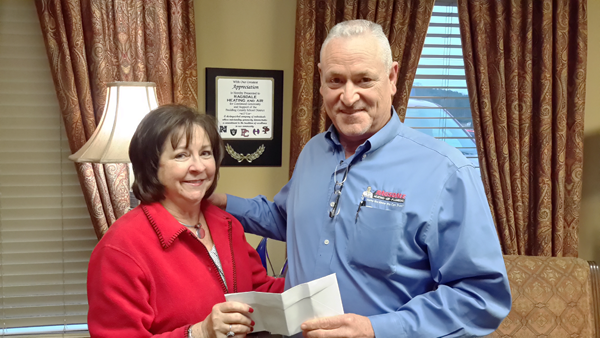 Art Ragsdale, Owner of Ragsdale Heat, Air and Plumbing, located at 418 Butler Industrial Drive, in Dallas is a lifelong resident of Paulding County where he has built his successful business over the last 23 years. In addition to his loyal support of the Paulding County Library Services Art is a partner with the school district as well as the Paulding Education Foundation, working with every facet of sports, academics, and scholarships. Art also supports Truth in Nature, an outdoor ministry that helps young men without fathers, the Chamber of Commerce, many different churches, and groups and organizations. He and his employees enjoy working with Habitat for Humanity, American Cancer Society, and the Sheriff's Department. Art is truly an active supporter of quality of life enhancements in Paulding. Thank you, Art, for your continued support of the Paulding County Libraries!
If you or your business would like to donate toward National Library Legislative Day for Paulding County Library Services, please donate to Paulding County Library Services and contact me to pick up your check. Cherry Waddell, Paulding County Library Services Coordinator 770-596-1836