Paulding Kids To Perform On Stage At "POWER Of Words" Event
Boys & Girls Clubs of Metro Atlanta Event Celebrates Young Poets and Writers, Promotes Academic Achievement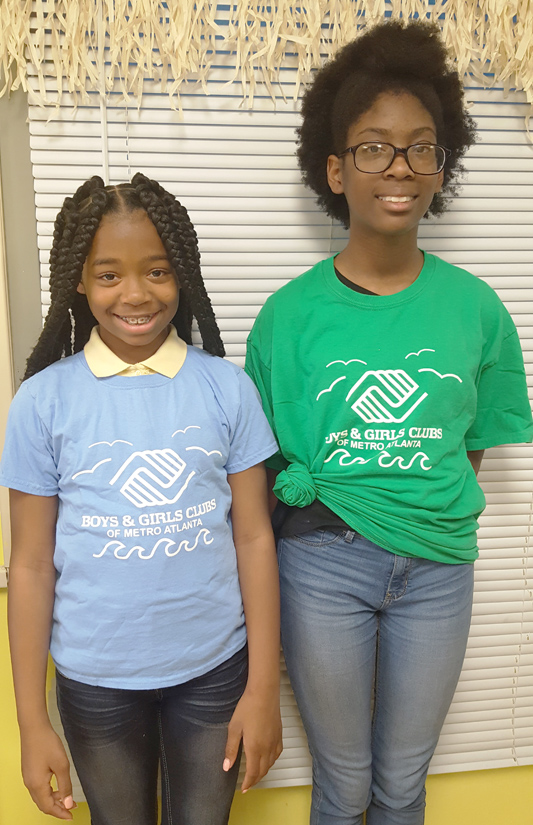 Atlanta, GA – April 17, 2018 – Boys & Girls Clubs of Metro Atlanta recently announced the 2018 lineup for its annual "Power of Words" event. D'Kalyn Morris and I'lasia Brown, young poet, and writers from Paulding have been selected and will be performing their works on stage at the prestigious Woodruff Arts Center. Held Tuesday, April 24, hundreds of community supporters are expected to attend.
In addition to being chosen to showcase their work at the event, their poetry will also be published in the Marel Brown Creative Writing Book – an anthology recognizing the best and brightest young writers from Boys & Girls Clubs across the city.
The following pieces are to be featured:
D'Kalyn Morris, age 12, "False Promises Made True"
I'lasia Brown, age 8, "My Dreams"
"We know that art and writing programs get kids and teens excited about learning and impact their academic success on a much broader level," said Raiko Jones, Executive Director of Paulding County Boys & Girls Club. "In addition to teaching the importance of creativity and self-expression, programs like this reinforce fundamental skills such as reading, writing, and public speaking that youth can use in the classroom and beyond."
Research from the Annie E. Casey Foundation found children who do not read proficiently by the end of third grade are four times more likely to leave school without a diploma than proficient readers. With nearly 60 percent of Georgia's fourth graders off track in their reading proficiency, programs that address this gap and make learning interesting and fun are critical to getting students back on track. The "Power of Words" event and Marel Brown Creative Writing program are part of a larger effort by Paulding County Boys & Girls Club to focus on academics and help kids succeed in school.
For this year's competition, Boys & Girls Clubs of Metro Atlanta received hundreds of entries from Clubs across the city. A panel of experts including renowned authors, poets, and teachers reviewed the submissions and chose the top young authors to feature in the book. In addition to choosing feature pieces for the anthology, Boys & Girls Clubs of Metro Atlanta also hosted an audition at its Midtown office in March where kids and teens performed their work for a team of expert judges including youth development professionals.
Along with its focus on helping kids succeed in school, Paulding County Boys & Girls Club also aims to help youth live healthier and become leaders. By 2020, the organization is working to ensure that 90 percent of the youth it serves are graduating on time, living healthy lifestyles, and giving back to their communities.
To attend the "Power of Words" event and check out the budding young artists in your community, find out more at Power of Words 2018.
To learn how you can give to or get involved with Boys & Girls Clubs of Metro Atlanta, visit www.bgcma.org/get_involved.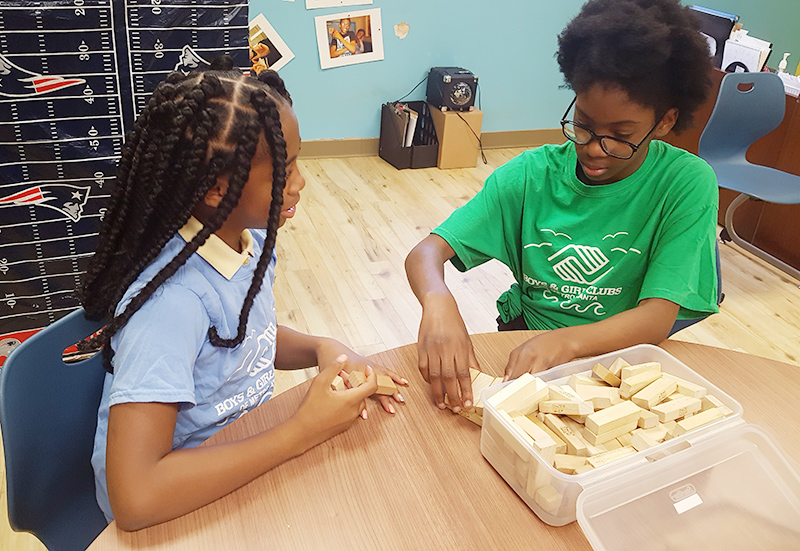 About Boys & Girls Clubs of Metro Atlanta
Boys & Girls Clubs of Metro Atlanta's mission is to save and change the lives of children and teens, especially those who need us most, by providing a safe, positive and engaging environment and programs that prepare and inspire them to achieve Great Futures. Through 25+ Clubs in 10 metro counties, trained and professional staff serve more than 3,300 youth (ages 6-18) daily through programs that foster academic success, healthy lifestyles and character and leadership development. BGCMA also oversees Camp Kiwanis, a 160-acre outdoor residence camp. While the cost to effectively serve those who need us most is more than $5,700 per member, families are asked to pay between $60 and $135 per child each year based on income, and no child is turned away due to inability to pay. For more information, please visit www.bgcma.org.