Operation Not Forgotten Serves Paulding County Military Veterans
Dallas, Georgia – January 2018 – There's something new for veterans in Paulding County. Vet Life Community meeting has begun again for 2018. The group of Paulding County veterans has been meeting every Thursday night from 6:30-8:00 at the Bethany Christian Church Annex building located at 3264 Villa Rica Highway, Dallas, GA. 30157.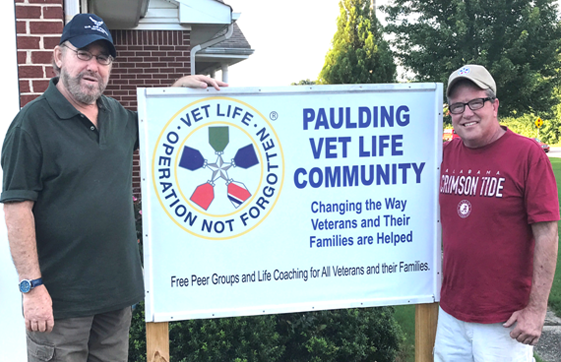 Vet Life Community was created for veterans by veterans. The Community offers a time of camaraderie, support, and great refreshments provided by O'Charley's and Zaxby's. The purpose of the meetings is to deliver a program for veterans and their families that develop social, emotional, mental, and spiritual well-being. Vet Life Community is a place where veterans can meet other veterans and form new friendships with people who really understand; people who have "been there".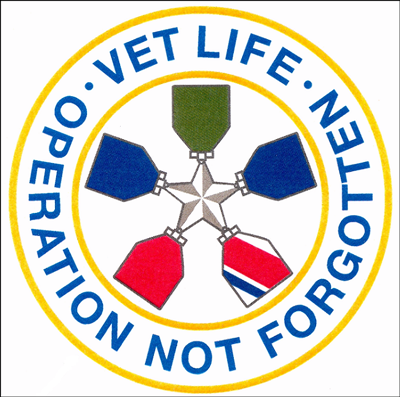 A member of the Paulding Vet Life Community, Jim Ellis, says, "I am a 20+ year Veteran. I have only been involved in the Vet Life Community program for a few months, but those few months have benefited me, and my family, more than the decade of trying to stand on my own."
Chris Collins, another Vet Life Community member says, "I cannot say enough about this organization on how they have helped me and just being able to talk and work things out with fellow veterans and the like. They are top notch and wish more organizations were like this one where there is no shame, and all is kept with each other, and not shared with anyone outside the meetings."
Steve Schiffman, Founder and Executive Director of Operation Not Forgotten explains, "Operation Not Forgotten works through our local program Vet Life Community. We have started Vet Life Communities in Dallas, McDonough, Woodstock, Acworth, and Valdosta, Georgia, so far, and we plan to bring this program to veterans and their families across our nation."
Why Vet Life Communities?
"There is no other program like Vet Life Communities," said Steve Schiffman, Executive Director of Operation Not Forgotten." He went on to list several unique attributes of these model programs to help veterans:
While most veteran centers, such as those operated by the U.S. Department of Veterans Affairs, are located in major cities in each state, Vet Life Communities meet vets where they live and work.
The people in local communities, who really care, and who see firsthand the needs of local veterans, now have a way to make a real difference.
The Vet Life Community meetings use a peer-mentoring approach and are completely confidential, which helps veterans share their issues with other veterans who have similar experiences.
"One of the best tools of the ONF model is an online assessment tool that veterans can take to help them determine various issues they need to deal with," Schiffman points out. "With this unique instrument, they can identify the areas of their lives that need attention then join with other veterans to help provide solutions." For more information about the meetings call Steve @ 770-947- 8606 Operation Not Forgotten is a program of Life Renewed, a non-profit, 501(c)(3) organization headquartered in Douglasville, Georgia. For more information about Operation Not Forgotten Vet Life Communities, go to https://OperationNotForgotten.com/.