Nebo Elementary celebrated the National Education Association (NEA)'s Read Across America event Tuesday, March 2nd. The annual celebration of reading honors the birthday of Theodor Seuss Geisel, known as Dr. Seuss. This year marks the 19th national Read Across America celebration in partnership with Dr. Seuss Enterprises. The program engages an estimated 45 million educators, parents, and students nationwide with school and community celebrations coast to coast.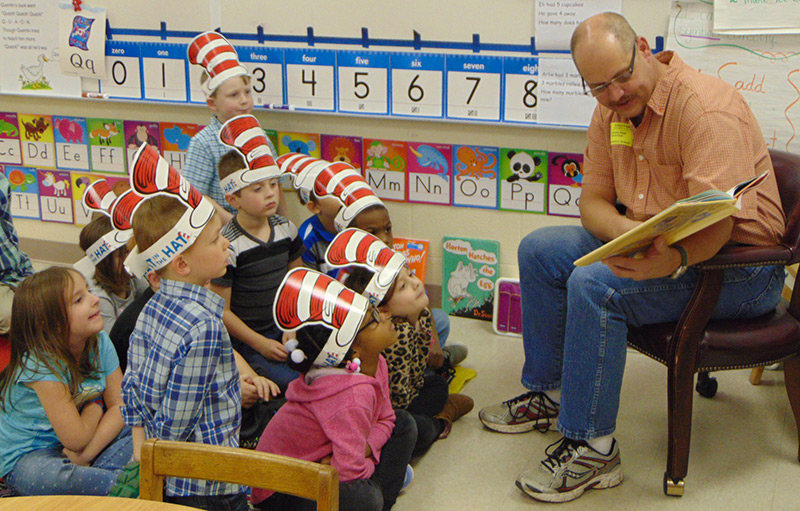 "Every year on NEA's Read Across America Day, the imaginations of children across the country are ignited when they open up a good book," said NEA President Lily Eskelsen García.
NEA members and schools across the nation host school and community events on March 2nd designed to pay homage to the beloved children's book author and get young people excited about reading.
"While we take a fun and lighthearted approach to our Read Across America celebrations, we do so with a serious purpose in mind: to encourage a love of reading," added Eskelsen García. "As educators, we know that students who read—and are read to—do better in school and in life."
Shown is guest reader Jimmy Peal reading to Joni Ferguson's class.