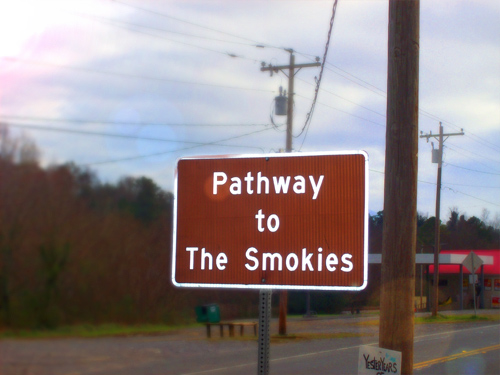 Often called the "Mother Road", Historic Route 66 meanders across 2,448 miles between Chicago, Illinois and Santa Monica, California. This was one of America's first highways connecting one end of the nation to the other. Some of the old Will Rogers Highway can still be explored. Otherwise, it has been left in ruins, or bypassed by the interstate. Yet, collectors and enthusiasts still sample for themselves the old road. It takes the traveler back to an American past. They meander off the interstate to historic small town communities for a taste of heritage and culture.
Northwest Georgia draws over 2 million visitors per year from Tennessee traveling I-75. Many of them will merge off the nearest exit to see what treasures they can find in the Appalachian foothills. One of those routes will be the gems along Georgia's own Historic Route 61. No, it's not the Mother Road, but there is much to be discovered along this historic Georgia byway. Travel north as it merges with Highway 411. This is the same route that connects the Georgia back roads to the Smoky Mountain National Park near Gatlinburg and Pigeon Forge, Tennessee. Visitors who travel from Tennessee into the north Georgia mountains on this route will be welcomed by a sign that says, "Pathway to the Smokies". Tourists don't know boundaries and neither do the mountain ranges that connect east Tennessee with the beautiful treasures of the Appalachian foothills. The whole region is waiting to be explored. Here are only a few along this route.
For more information:
If it's been a while since you explored the treasures in our backyard, these popular attractions will offer you the opportunity. For details on these attractions, visit us at DayTripGetAways.com or call 770-723-6574. Sign up for our newsletter for updates. In the future, we will be announcing special deals, and meet up events that will be fun for families, church groups, school groups, and more.