Paulding Public Safety Appreciation's 4th Annual Run with the Badges 5K Glow Run
presented by Pinnacle Orthopaedics
Run with the Badges is more than a 5K, it is an opportunity to support our Public Safety. It's an opportunity for you to say Thank You to the men and woman who put the safety and wellbeing of our communities before everything else! The Glow Run is PPSA's biggest event of the year with close to 1000 runners and hundreds of spectators that take part in the vendors, raffles, food and family activities.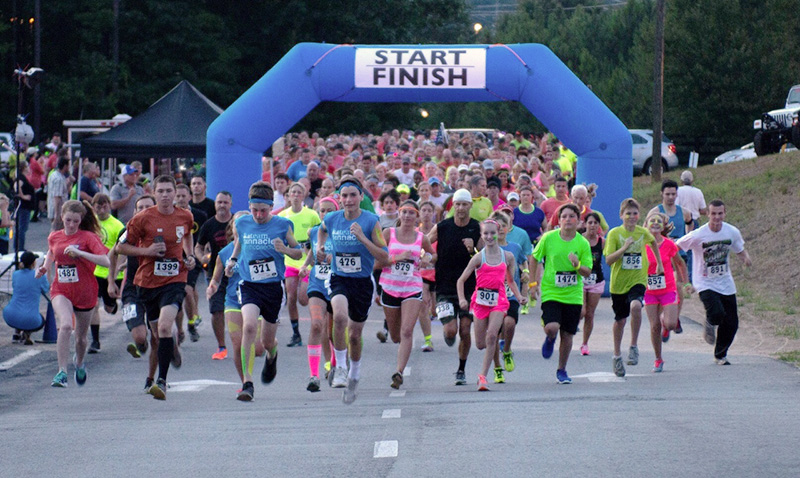 Paulding Public Safety Appreciation's 4th Annual Run with the Badges 5K Glow Run presented by Pinnacle Orthopaedics Friday, June 2nd ~ Registration starts at 6:30 PM Shelton Elementary School 1531 Cedarcrest Road Dallas, GA 30132
After Race Parties offering Free Wings & Pizza with your Race Bib
Event Vendors
Registration includes custom T-shirt, Race Bag and Race Bib
Free Glow Sticks
Free Glow Paint station
Multiple Award Categories with Custom Awards
Live Music from American Hope on the WellStar stage
Open to All Ages
Family and Public Safety discounts