Enjoy a Comedy Show while Helping a Cause this Weekend!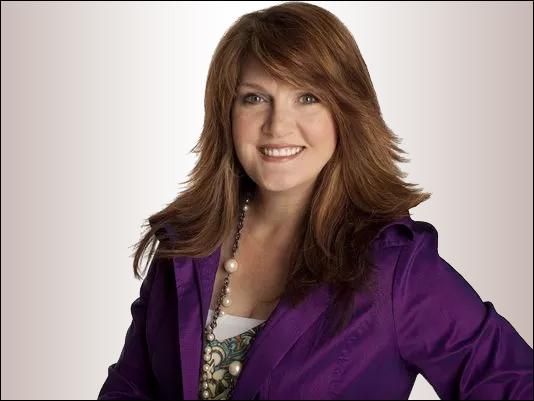 What better way to help a cause than to enjoy a night of laughter and fun at the theater, knowing that the purchase of your ticket has helped raise funding for your local domestic violence shelter, Shepherd's Rest Ministries! Shepherd's Rest is celebrating its 20th Anniversary of providing shelter for battered women and their children and services to victims of family violence in Paulding County and surrounding areas. We hope you will come out this Saturday, June 10 th , to the Dallas Theater on Main Street in Dallas at 7 p.m., where Christian comedian, Anita Renfroe, will hold a concert for Shepherd's Rest with all proceeds benefiting the shelter. Tickets are $20 and can be purchased online at AnitaRenfroe.com, Eventbrite.com or by calling Shepherd's Rest Ministries at 770-443- 5213.
If you haven't heard of Anita Renfroe, she is a Christian comedian from Atlanta, GA, the wife of a Baptist pastor and the mother of three children. She became famous after her comic rendition of everything that a mother would typically say to her children in the course of a day, set to the William Tell Overture and entitled "Momisms," was posted on YouTube. Anita has been featured on "Good Morning America" and has appeared on "Dr. Phil," Sirius XM's "Oprah and Friends," CBS's "The Early Show," Fox News' "Fox and Friends," "Inside Edition," Nickelodean's "Mom's Night Out" and many more. Anita tours with her own comedy concerts and inspirational women's conferences, such as Women of Faith, all across the United States. She reports that it's been a wild decade going from "stay-at- home-mom" to "YouTube comedic Phe-mom- enon"… but Anita doesn't mind. With her unique brand of estrogen flavored musical comedy and blend of sass, edge and slightly offbeat takes of everyday life, some would say she just says what everyone else is thinking, but won't say out loud! We welcome Anita Renfroe to the Dallas Theater.
Shepherd's Rest also welcomes "Sole2Soul" Dance Academy opening Anita's show. Sole2Soul is an outreach ministry of Burnt Hickory Baptist Church located at 5145 Due West Road, Powder Springs, GA. The primary objective of the Sole2Soul Dance Academy is to educate dance students in multiple genres of dance for the specific purpose of praise and worship.
Thanks to sponsors of the event – Hardy Family Automotive Group, Advanced Sports Construction, LLC, Wendy's, and many others – we look forward to a hilarious night of fun and entertainment while helping those in need.