Carol Harper at Authors Festival March 3rd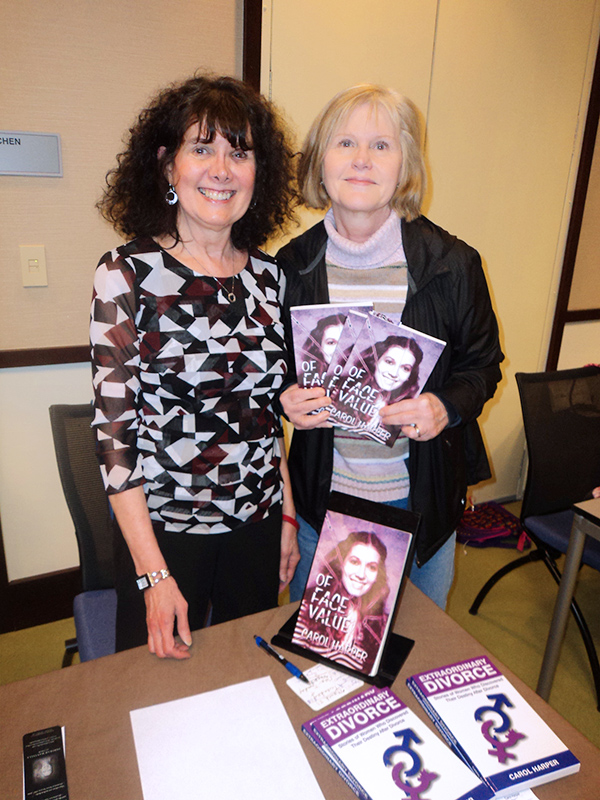 Carol Harper, a Paulding resident, will be one of the authors at the Authors Festival at the Cartersville Public Library in Cartersville this Saturday, March 3rd. Authors from across the state of Georgia will be present to sign copies of their books from 11:00 a.m. to 1:00 p.m.
Ms. Harper's first book, Of Face Value, is based on her true story of being hit head-on by a drunk driver. In the 100 m.p.h. impact, Carol's facial bones were crushed to powder and she had a traumatic brain injury. She was in a coma for four days and was in critical condition. Carol survived and now she is passionate about saving lives. She doesn't want what happened to her to happen to anyone else.
With a strong desire to tell her story, Carol wrote a book to inspire others and help them overcome adversity. Of Face Value, has captured the attention of readers around the world. It is available at major bookstores and on Amazon.
Ms. Harper was a substitute teacher at Paulding County High School and Herschel Jones Middle School from 2002-2005. During that time, she was able to tell students about her car crash and warn them about the consequences of drinking and driving.
Carol speaks at schools and colleges on alcohol awareness and is on the Victim Impact Panel of Mothers Against Drunk Driving in Paulding and Cobb County.
Come out to the Authors Festival this Saturday at the Cartersville Public Library and meet Carol. Ms. Harper is offering a discount of $5.00 off any of her books this weekend. For more information about Carol, visit her website at www.CarolHarperSpeaks.com.