McKenna Farms Announces Tremendous Turnout at 2nd Annual "Derby Day at the Farm"
McKenna Farms Therapy Services announced today that their 2nd annual "Derby Day at the Farm" on May 5th was an overwhelming success, with over 250 guests and sponsors attending, and raising more than $30,000 to benefit children with special needs.
"We had a great time emceeing the fundraiser at McKenna Farms this past weekend," said Vic Reynolds, Cobb County District Attorney. "The fundraiser was a great success thanks to many caring individuals."
Guests enjoyed live music, a BBQ dinner, betting on the Kentucky Derby race, a Derby Bar, a Cinco de Mayo Bar, a fun social media booth, as well as heartfelt parent testimonials and riding demonstrations by kids involved in their hippotherapy and therapeutic riding programs.
The Hat Contest was led by Cobb County Solicitor General, Barry E. Morgan. Paulding County Sheriff Gary Gulledge announced the winner of the 50/50 raffle.
Merrill Baker, Director of Development, summed up the occasion, "We thank everyone SO much for your hard work and support in making this year's event our best one ever!"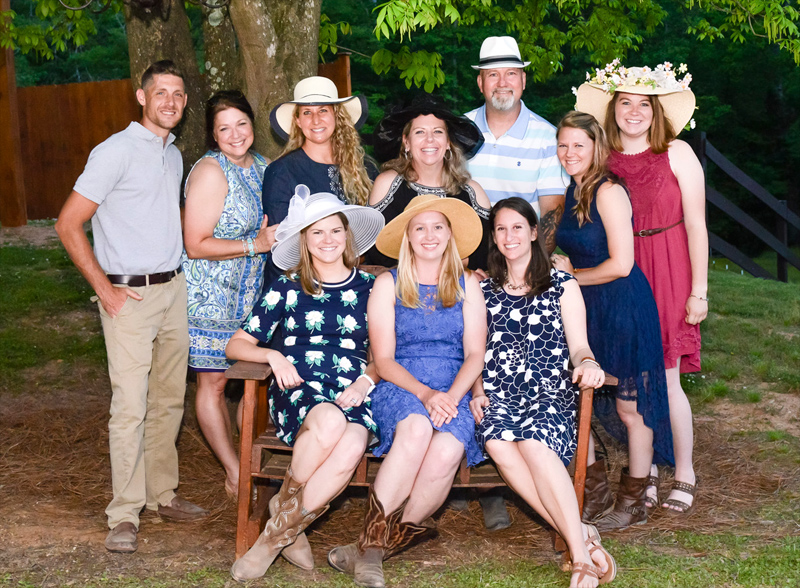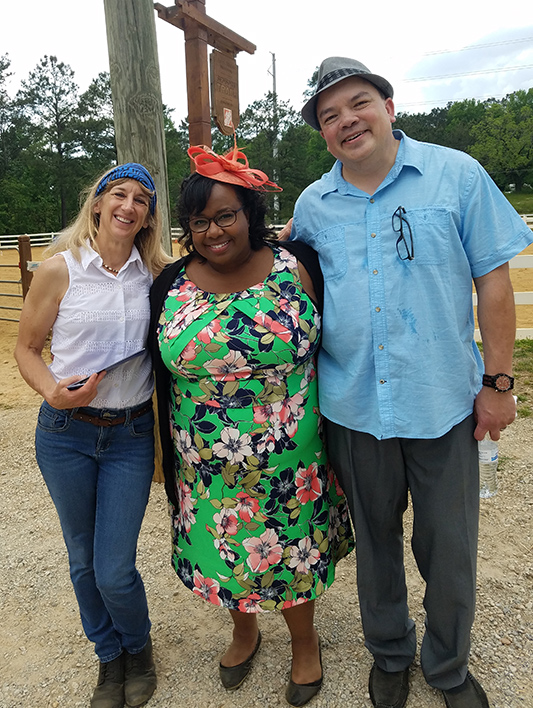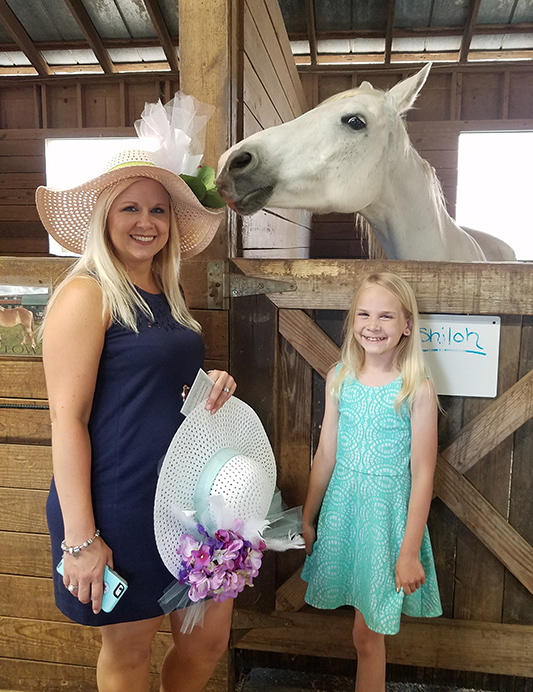 ABOUT MCKENNA FARMS
McKenna Farms Therapy Services, is a nonprofit organization in Dallas, GA whose mission is to provide innovative therapeutic programs and resources for children with special needs and their families. We primarily serve boys and girls from birth to age 21 who have a variety of diagnoses and delays in development including, but not limited to: autism, cerebral palsy, spina bifida, Down syndrome, traumatic brain injury, and learning and language disabilities. We provide physical, occupational, and speech therapy as well as therapeutic riding. These therapies are offered in various settings: clinical, aquatic, and through the utilization of equine movement in hippotherapy. Our therapists work as a team through comprehensive interdisciplinary services to help children with special needs achieve their fullest potential. Each week, we serve over 500 boys and girls from throughout Northwest Georgia and metro Atlanta.
McKenna Farms is located at 3044 Due West Road, Dallas, GA 30157.
Visit www.mckennafarms.org or contact Merrill Baker at (770) 443-9672