Grand Ole Opry Member Terri Clark Premieres At Mill Town Music Hall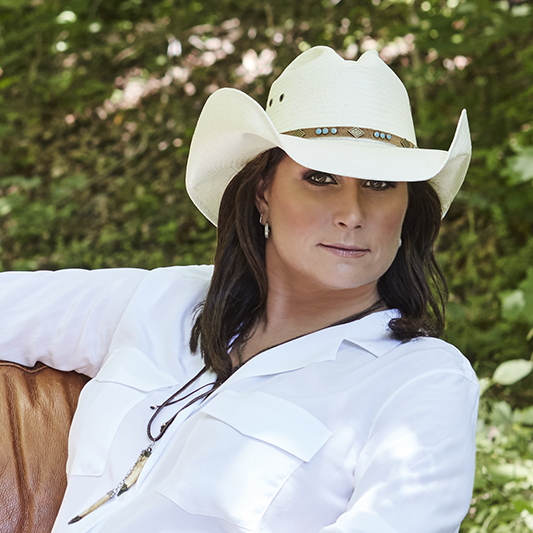 Country-Rock artist Terri Clark is familiar with Mill Town Music Hall. "I knew that many of my peers and friends were performing at the Bremen venue. I asked my booking agent "How come I am not on the schedule? After all, it's not far away from my home in Nashville," said Clark.
Terri Clark is one of few artists that have been able to be heard on the radio in two countries, Canada and the USA. "I still have a song in the Top 25 in Canada. Since I was born in Alberta, I am able to perform in festivals and other venues. I have a strong fan base there," added Clark. In 2017, the multinational syndicated radio group, Westwood One, put Clark and her Country Gold show on more than 145 stations across the two countries. In addition, she hosts the show.
Clark co-wrote most of her songs for her first three albums. "I backed off somewhat in writing my own songs because being on the road did not give me much time for writing. Since there are super songwriters who write every day in Nashville, I have been utilizing their work lately." Her latest song, "Young As We Are Tonight," is part of the LP, Raising The Bar. Songs that have depth and heart are most meaningful for Clark.
Clark's hit singles as "Better Things To Do," "Poor, Poor Pitiful Me," "Girls Lie Too," "Northern Girl," and "I Just Wanna Be Mad," have helped Clark sell over 5 million albums. Clark was recently inducted into the Canadian Country Hall of Fame. She also received three Juno awards (The Canadian version of the Grammys) and is the only female Canadian artist to be inducted as a member of the Grand Ole Opry. In 2018, The Academy of Country Music gave Clark the National On-Air Personality of the Year Award.
"I am fortunate to be able to go on tour with Chicks With Hits, the trio of Clark, Suzy Bogguss, and Pam Tillis. That gives me time to perform with a full band presentation and a solo acoustic show as well. I never get bored, and it keeps me on the road." Clark feels that the three artists performing together brings different ideas to the audiences so she can be flexible and creative for her fans.
Clark started out in Nashville's Tootsie's Orchid Lounge, a honky-tonk bar, where she was paid in tips. The venue is still operating and is located right across the alley from The Ryman Auditorium.
Terri Clark and her band will be performing at Mill Town Music Hall in Bremen on Saturday, January 26th at 7:30 pm. The opening act is Benton Blount. For more information, contact the box office at (770) 537-6455 and online at www.milltownmusichall.com.