Superintendent Cole gives final address to Paulding business leaders at Chamber Luncheon
Paulding County School District Superintendent Cliff Cole delivered his final 'state of the schools' address at last week's Chamber Luncheon in Dallas. Cole has served the Paulding school district since 1997 and was appointed Superintendent in 2010. He retires at the end of May.
Cole's successor has yet to be named, he said, but the school system is required to appoint an interim superintendent until the position is filled.
And Paulding's Chamber of Commerce hosted the Leadership Paulding 27 Graduation during last week's event. Leadership Paulding's purpose is to provide emerging leaders with a greater awareness of and participation in community issues, needs, services and resources. Paulding's school system has 34 schools, 19 elementary and 9 middle and five high schools serving 29,130 students and projected to grow about 1.1 percent next year.
The system's $315 million budget for 2018 goes mostly to staffing with about 80 percent spent going to personnel. Another 9 million in invested in capital projects and by the end of the school year about $9 million remaining in outstanding bonds.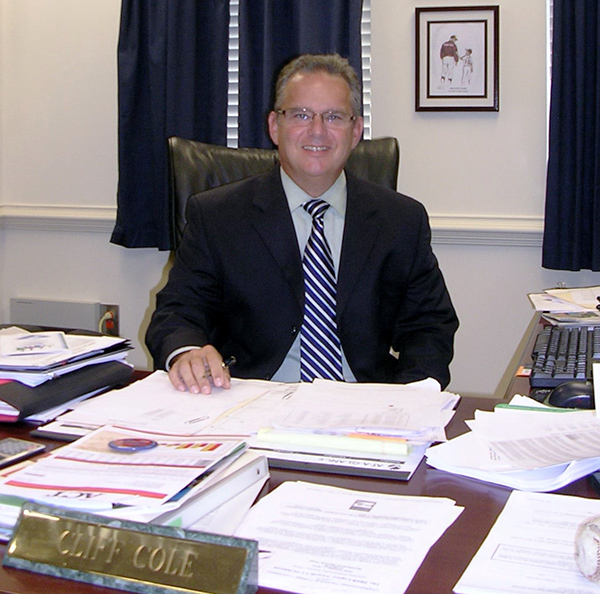 Revenue to the district comes from local and state, with 29 percent from local taxes and the state providing 69 percent. Paulding's school district has 34 schools in the system, which is the 13th largest district in the state.
Recent upgrades at schools included a 38-classroom addition at Shelton Elementary, renovation at McGarity Elementary, also plans to add a wing to North Paulding High School, renovations to East Paulding High School, and plans for a new school in the Cedarcrest/North corridor as the area continues to grow. Also renovations were made to the New Hope Learning Center.
And the School District recently purchased 25 Blue Bird Vision Propane school buses. The school buses are equipped with the ROUSH CleanTech propane autogas fuel system. Propane autogas burns cleaner than diesel, with fewer harmful emissions, including up to 20 percent less nitrogen oxide, up to 60 percent less carbon monoxide and up to 24 percent fewer greenhouse gas emissions. And the switch is expected to improve the district's bottom line, lowering fuel costs by up to 40 percent with less maintenance costs.
Superintendent Cole concluded his comments to Paulding business leaders last week on a note of gratitude.
"You've got a wonderful school system here, a great group of administrators, very dedicated teachers; I feel we've got the best group of administrators across the district that would compare to anyone in the state and I feel I'm leaving the district in good hands; I love Paulding and I love the district...."
Environmental (office) (Photo: R. Grant)