The Paulding Chamber of Commerce congratulates the Graduates of the Leadership Paulding 27 Class
The Paulding Chamber of Commerce hosted the Leadership Paulding 27 Graduation during the monthly Georgia Power Luncheon Thursday, May 4th . Leadership Paulding's purpose is to provide emerging leaders with a greater awareness of and participation in community issues, needs, services and resources. The Paulding County Chamber salutes all of our graduates.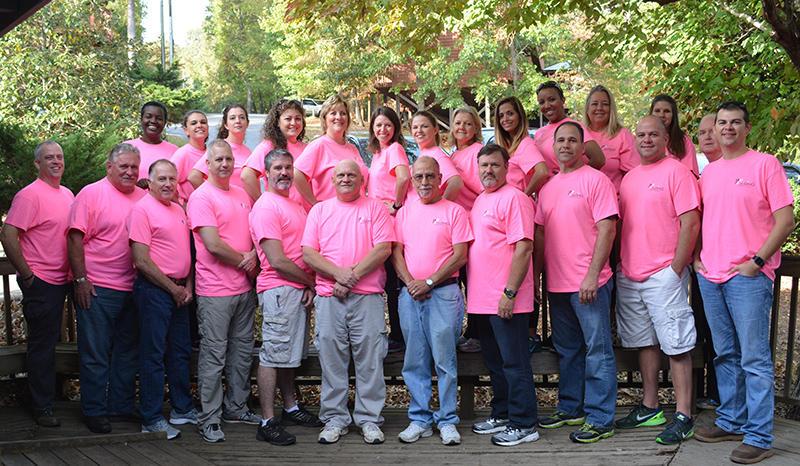 From Left to Right:
1st Row
Eric Wright – Croft & Associates
Councilman Frank Moran – City of Hiram
Commissioner Tony Crowe – Paulding County Board of Commissioners
Chad Curl – Curl Properties, LLC
Dr. Dan Roberts – Cornerstone Chiropractic
Major Kevin New – Paulding County Fire & Rescue
Rafael Guerra – Cartridge World
Kevin Donalson – Donalson Architects
Tom Robinson – Croy Engineering
Guillermo Sanabia – WellStar Paulding Hospital
Geof Hutton
James Wright – GreyStone Power

2nd Row
Diane Brown - ExcelCare by Divinee, LLC
Stormy Curtis – Paulding Uncensored
Marores Perry – Paulding County School District
Debbie Collett – Sibley Realty & Associates LLC
Regina Somers – Le-Vel
Sandra Lee – City of Dallas
Maria Rodriguez-Curtis – CASA
Kelly Smith – United Way
Janet O'Brien – O'Brien Productions
Rachel Baker – WellStar Medical Group

The Paulding Chamber is taking application for LP 28. If you are interested, please call the Chamber office at 770-445- 6016.