WILLIE T'S DAWGS & BURGERS
Ribbon Cutting Grand Opening
Hiram, GA, May 31, 2017– Willie T's Dawgs & Burgers celebrated its Grand Opening on Wednesday. Officials from Hiram City, Paulding County, and honored guest were in attendance. Owners Allen and Ashlie Wilson, welcomed local television and print media to the event. The restaurant has been open since December 2, 2016 and has grown to be the top rated Hot Dog, Hamburger, and Breakfast restaurant in the Hiram, GA area.
"Our family truly appreciates the support and kind words from the community, local government officials, and our customers on social media", says Allen Wilson, Owner/President
Willie T's is Open 7:00am-2:00pm Monday thru Friday, and 8:00am-3:00pm on Saturday. The menu includes Breakfast Sandwiches, Omelets, Muffins, Kona Coffee, and Omelets until 10:30. The Lunch menu is where the crowds arrive to taste the Homemade Chili, Hot Dogs, Hamburgers, Grilled Cheese, and the infamous "The Big Sexy". You will find a beach feeling, laid back atmosphere, good music, and sports on the television.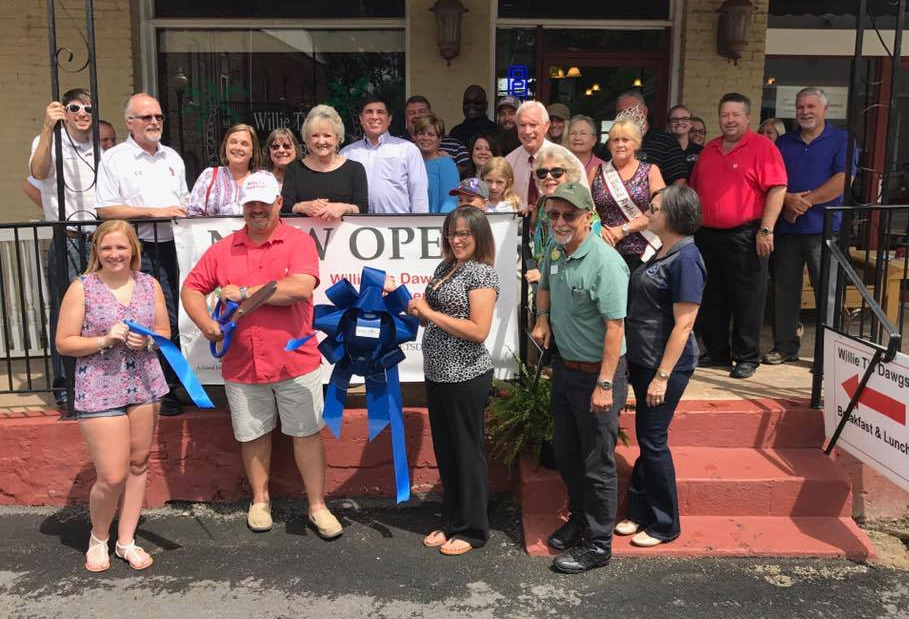 "The best chili dog or burger I've had in a long time. Good food, nice people, and I love the beach vibe"., Toby Knight, Hiram, GA
"A Good Dog, Good Music and Great Friends"
If you would like more information about this restaurant or franchise information, please contact Allen Wilson at 404- 807-1618 or email at .
Email
Website Willietsdawgs.com
Facebook @Willietsdawgs