Ribbon Cutting Fury Performance Academy
In response to the overwhelming success we have experienced in the past five years in Woodstock, Fury Performance has decided to expand. We are excited to announce the opening of our newest training facility in Hiram, Georgia! We are looking forward to bringing our expertise in sports training and connecting with the community and local schools in Hiram, West Cobb, Paulding and Douglas County.
It's time... to take your game to the next level. No matter your age or athletic skill level, the coaches at Fury Performance will work with you to enhance your speed, agility, strength, explosive power, and overall confidence.
Our 16,000 square foot training facility features a full weight gym, indoor turf field, indoor track, locker rooms, and showers. In addition, Fury has an outdoor field that will be utilized for camps and clinics. Parents will be happy to know that they are welcome to drop off their athletes for training or stick around and watch their child from our second floor observation deck that overlooks the training facility; complete with tvs and video game consoles.
A little about our Owner, Coach Joe Ellis: Following a twenty year career in The Marines, Coach Joe knew he wanted to use the leadership and discipline skills he acquired to inspire young athletes. As a former All Marine Athlete in football and baseball, he knew exactly what it would take to bring out the greatest potential in an athlete.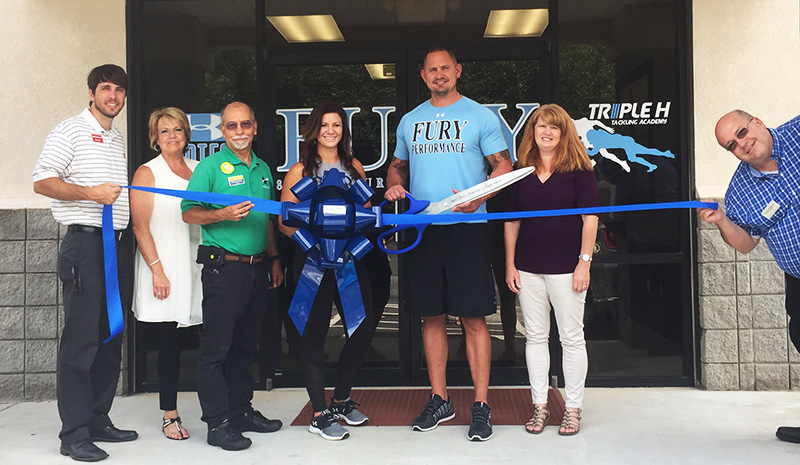 Coach Joe's leadership and motivational approach inspires athletes on and off the field. His passion to develop young men and women in their skill is unmatched. He has a unique ability to create strategic training programs to maximize an athlete's physical and mental prowess.
If you're looking to take your game to the next level, push yourself to limits you never knew you could reach, and build self confidence; Fury Performance is your answer! Coach Joe and his team of elite coaches that he has hand selected and meticulously trained in his methods will work to create a program specifically designed for you to reach your fullest potential and separate you from the competition.
Fury Performance Academy
Address: 986 Rosedale Dr, Hiram, GA 30141
Phone: (888) 926-3879
www.furyperformance.org