Local Small Businesses recognized at December Chamber Luncheon
The Pinnacle of Paulding...Celebrating Small Business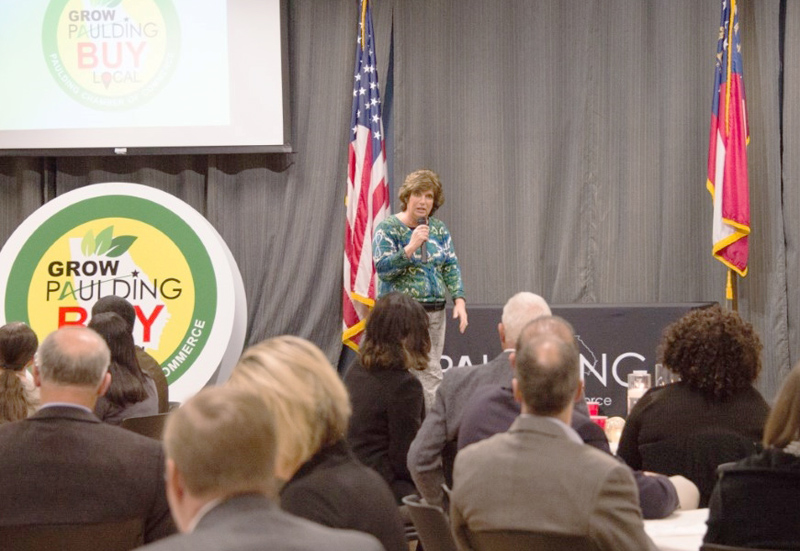 Paulding County Chamber of Commerce devoted their final 2017 event to recognizing small businesses throughout the county.
Featured Speaker, Lorie Bomar, is the owner of Atlanta's Finest Catering. Ms. Bomar urged fellow local business owners to do the right thing when it comes to customers and stressed always treating people with honesty and fairness.
Said Shelbia Bone, vice president, Paulding Chamber of Commerce, "Small business is and always has been the most overlooked and underappreciated economic force in any community. More than 85 percent of the Chamber's membership is made up of these small, independent entrepreneurs. Paulding's Chamber of Commerce is excited to honor and recognize them."
Next month Paulding County's Chamber of Commerce will host their 57th Annual Awards event in Marietta. Paulding's business leaders are recognized for their accomplishments in the community during the past year.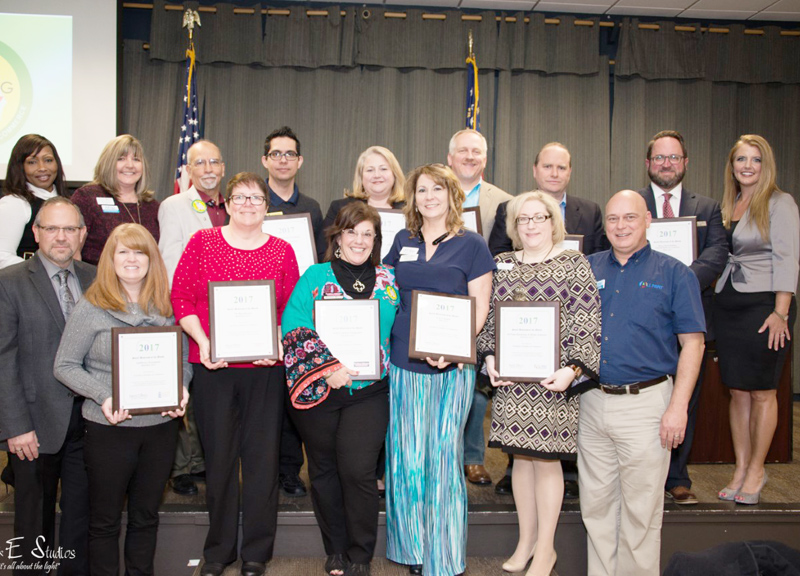 2017 Small Businesses of the Month winners:
Jan Cartridge World, Hiram
Feb All Print Marketing & Media Solutions
Mar Hawkinson, Muchnick & Associates
Apr Dr. Cool Heating & Air
May G&E Studios
Jun Mayes Ward Dobbins Funeral Home & Crematory
July T & R Fixtures
Aug AFLAC – Sandy Kaecher & Sharon Humphries
Sept The Ragsdale Inn
Oct Vic Williams Tire & Auto
Nov Fashion Attitude Consignments
Dec Lighthouse Investment Advisors
Photo: G&E Studios