Ribbon Cutting for MaidPro of Northwest Atlanta
A Paulding Chamber of Commerce Ribbon Cutting Ceremony was held for MaidPro of Northwest Atlanta on Tuesday, December 12, 2017. MaidPro of Northwest Atlanta is the franchise location that services our area and they are locally owned and operated by Joshua and Jana Peiffer.
MaidPro is the *professional* choice for your home and office cleaning needs. No more reliability, quality, and ethical compromises. Go with the best! Each of the PRO'S must pass background checks and advanced online and in-home courses prior to cleaning a home on their own. Our state-of-the-art online learning system is a first in the residential cleaning industry. They use brand name cleaning supplies that are child and pet-friendly. They have the strength to take on the toughest messes without damaging any surfaces. MaidPro knows each home is different and one size does not fit all. They customize each service to fit your home, budget, and preferences.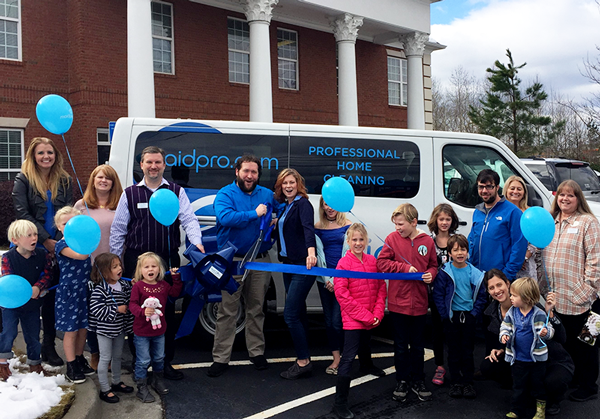 MaidPro of Northwest Atlanta is located at 5604 Wendy Bagwell Pkwy. Ste. 122 Hiram, GA. 30141.
They can be reached at 678.601.2760 or you can visit them online at maidpro.com/northwestatlanta.