Ribbon Cutting for Marco's Pizza new location
A Paulding Chamber of Commerce Ribbon Cutting was held on Thursday, June 21st for the new Marco's Pizza located in the New Hope community at 351 East Paulding Drive, Dallas, GA 30132.
Marco's Pizza, the fastest growing pizza company in the United States, known for its fresh ingredients, secret sauce recipe, and dough made in-store daily, celebrated their Grand Opening on Sunday, June 24th."Pizza Lovers in New Hope will quickly find out that we're substantially different than your typical pizza chain," said Keene Murphy. "I was attracted to the Marco's brand because it was founded on Italian freshness and quality standards, making it stand out from all other well-known brands. All ingredients are genuinely fresh and truly craveable. I'm proud to open a Marco's Pizza and offer such a quality product to the people of the Dallas and New Hope communities."
As the only national pizza chain founded by a native Italian, Marco's has made its name in the growing $44 billion pizza industry by producing fresh, authentic, handmade pizza. Italian food is famous for its quality servings and Marco's prides itself on crafting every pizza in the tradition of the classic Italian cook by using ingredients that are fresh. At a time when 91 percent of Americans eat pizza once a month, more people are choosing the quality pizza that's synonymous with Marco's name.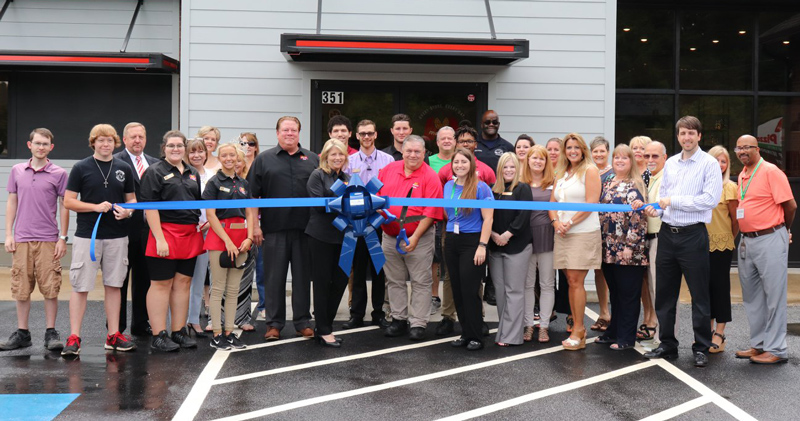 The menu at Marco's Pizza in New Hope will feature a mix of classic artisan pizzas and innovative specialty pizzas like the White Cheezy, Deluxe, and Chicken Fresco, along with a variety of salads with croutons made daily. Guests can also choose from wholesome subs on rustic wheat or Italian white bread, hearth-baked for authentic European flavor, along with creations like the Meatball Bake, Chicken Dippers, and Cheezy Bread. With carryout, delivery, dine-in and online ordering services, Marco's offers the convenience of picking up a quick meal or the enjoyment of sitting down at a genuine family-style restaurant.
The new Marco's pizza is open Sunday-Thursday 11:00AM-11:00PM and Friday & Saturday: 11:00AM-Midnight. They can be reached at 770-635-8787, or you can visit them online at www.marcos.com.