Paulding Chamber Ribbon Cutting Ceremony for LGE Community Credit Union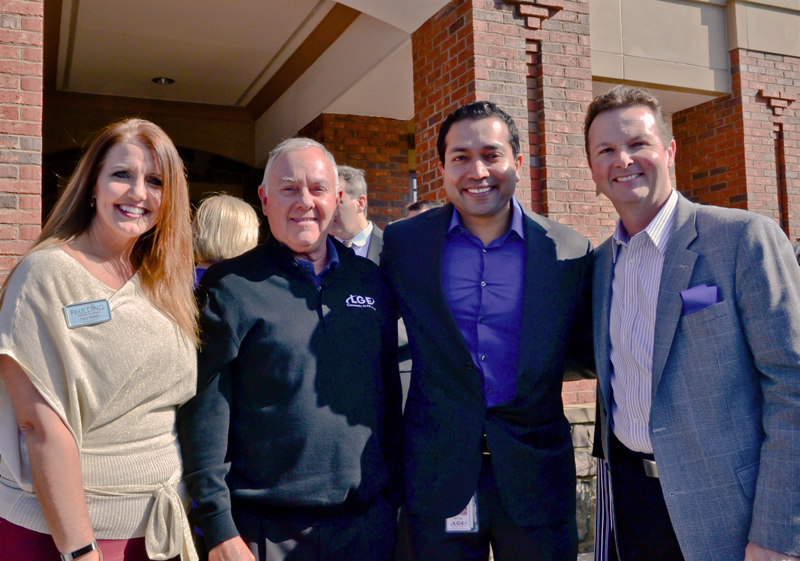 A Paulding Chamber of Commerce Ribbon Cutting Ceremony was held on Tuesday, October 30th for LGE Community Credit Union.
In 1951, seven Lockheed Georgia employees dreamed of a better way to bank and LGE Community Credit Union was born. Today we serve communities in Northwest Georgia as a not-for-profit financial institution. And unlike a bank, whose profits go to its shareholders, our profits go to our members in the form of better rates and lower fees. We are guided by a strong commitment to providing a better financial future for our members.
LGE's relationship with Paulding County began long before the Credit Union opened the new Dallas Branch. While LGE membership was previously limited to employees of specific companies, in 2008 the Credit Union became state-chartered and was able to open up membership eligibility to the community. In 2009, the field of membership was expanded to include anyone who works or lives in Paulding County with the opening of the Hiram branch. While this signified LGE's roots "officially" being planted here, many LGE members and staff have lived or worked in Paulding County for many, many years before that.
Over the years, LGE's relationship with Paulding has only grown (the Credit Union's very own Chris Carter even serves on the City of Dallas Council). When the opportunity to expand within the county arose through the acquisition of Georgia Heritage Bank, it was not only a natural fit but gave the Credit Union the opportunity to establish a new branch that brings LGE's products and services to the Dallas community. LGE participates in a nationwide ATM network, offers Online and Mobile Banking (including great features like Snap Deposit, which offers the convenience to deposit a check from the LGE mobile app on smartphones), and a wide variety of financial services.
Please follow the Paulding Chamber of Commerce on Facebook to view a complete album of our Ribbon Cutting and event photos.