2018 Prime of Paulding Annual Awards Gala presented by GreyStone Power Corporation. Congratulations to all of our Award Winners. Special thanks to our photographer G & E Studios for all of the great photos!
Chamber 2018 Awards: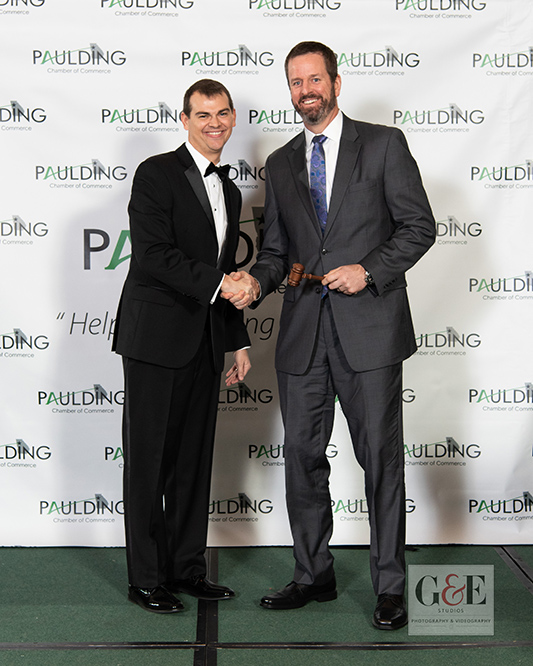 2018 Chairman James Wright (Left) and 2019 Chairman Josh Rowan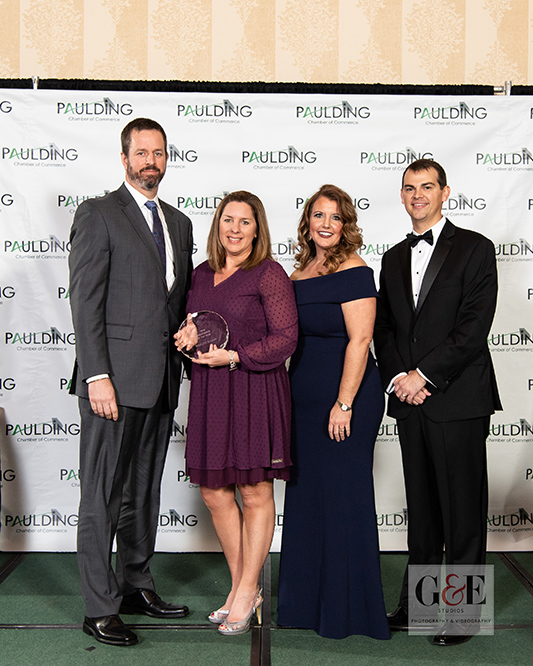 2018 Ambassador of the Year: Shelly Segars.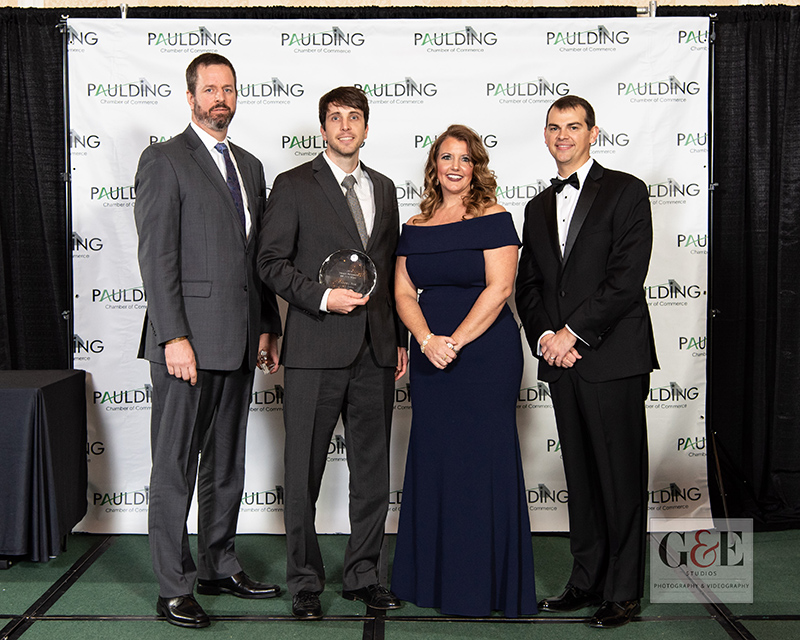 2018 Paulding Chamber Small Business of the Year: State Farm, the Daniel Poe Agency.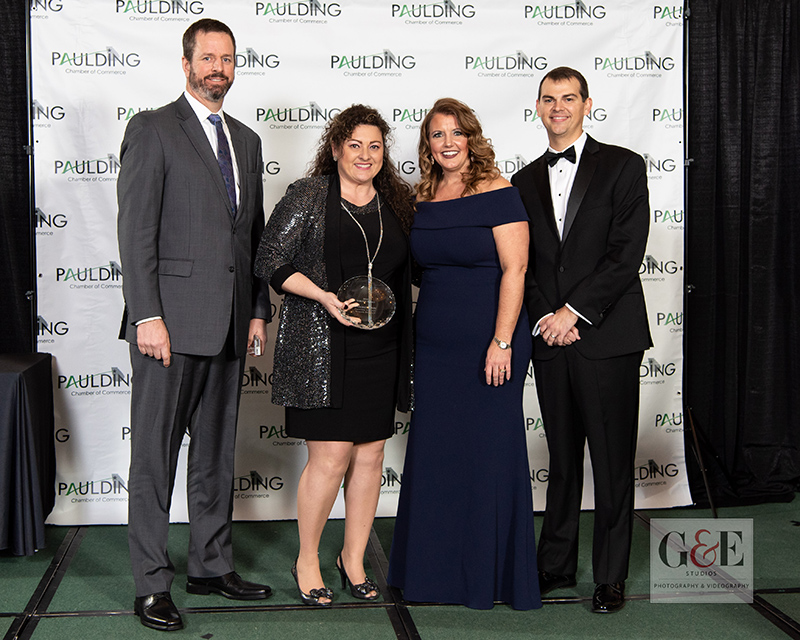 Horizon Award Recipient: Marores Perry, Director of Career Technical Agriculture Education for the Paulding County School District and newly named CEO of the Paulding College Career Academy.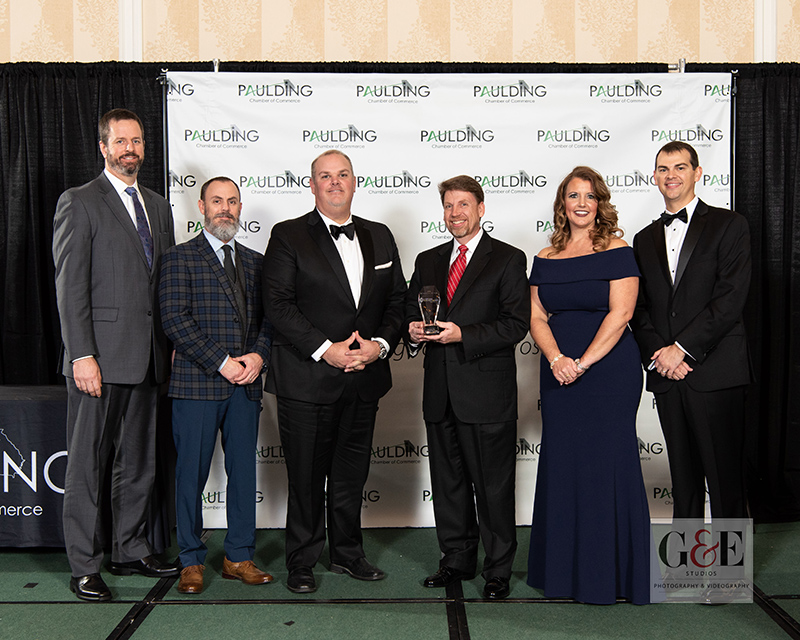 2018 Business of the Year: Carroll EMC, CEO Tim Martin, Chamber BoD member Matt Jones, and Jay Gill.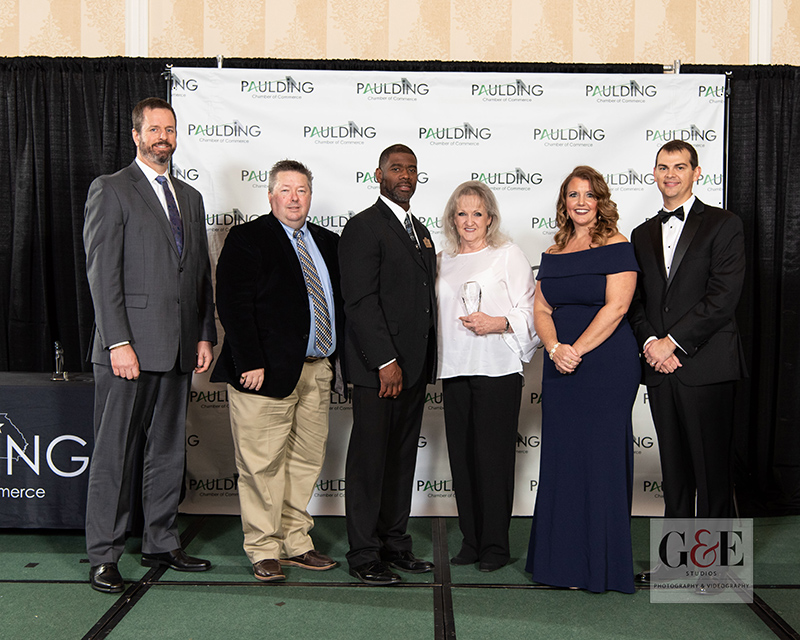 2018 Community Partner of the Year: Happy Hawg Barbecue. Accepting the award is (Left to Right) Hiram City Manager Jody Palmer, Hiram Councilman Derrick Battle, and Hiram Mayor Teresa Philyaw.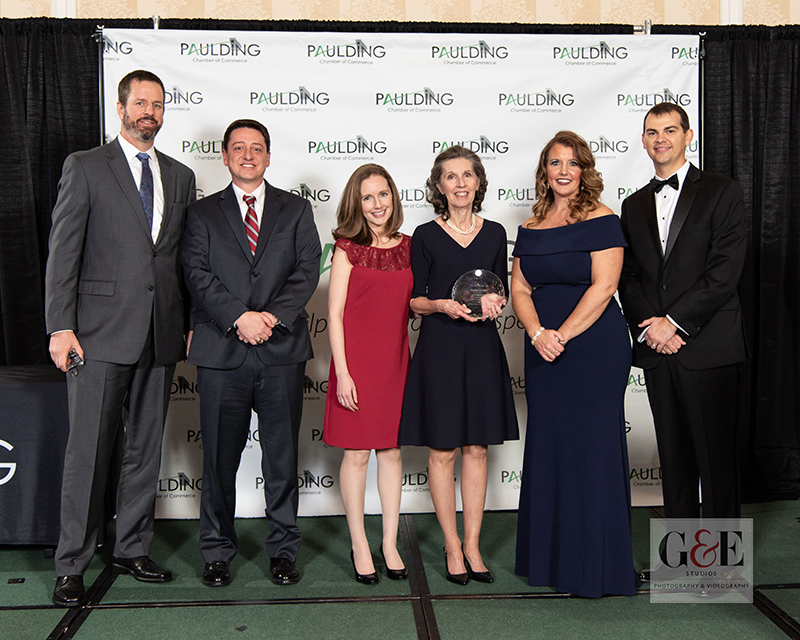 PILLAR AWARD, Mr. Alan Shipp. Accepting are Jeanne Shipp, daughter Kathryn, and son-in-law Joe Rhyne.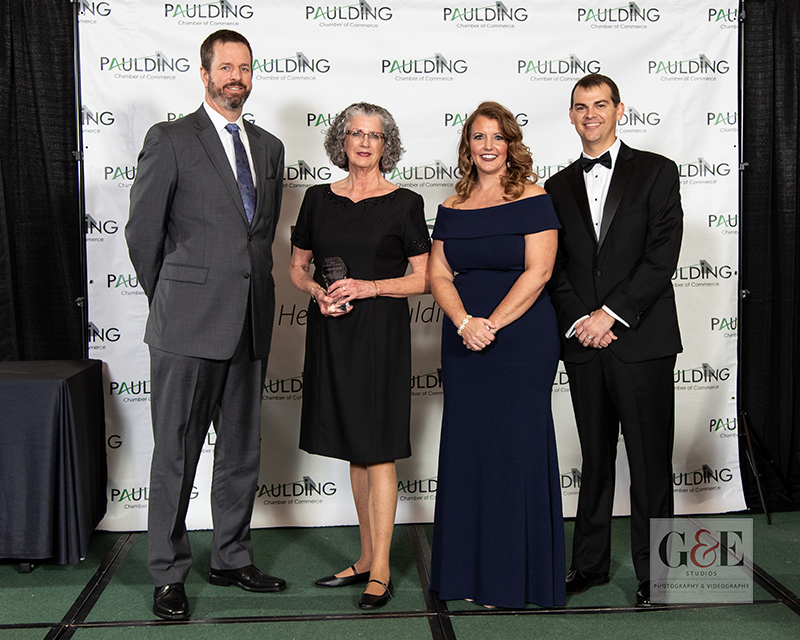 2018 Citizen of the Year: Mrs. Rita Norris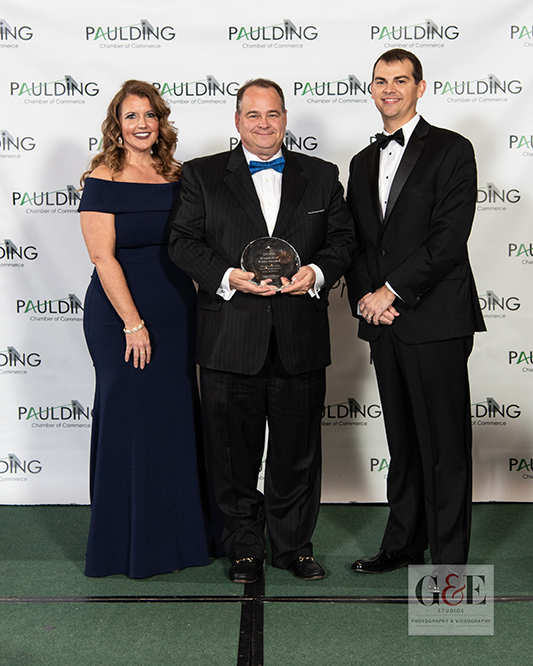 2018 Chairman's Award Recipient: Devan Seabaugh, of MetroAtlanta Ambulance Service.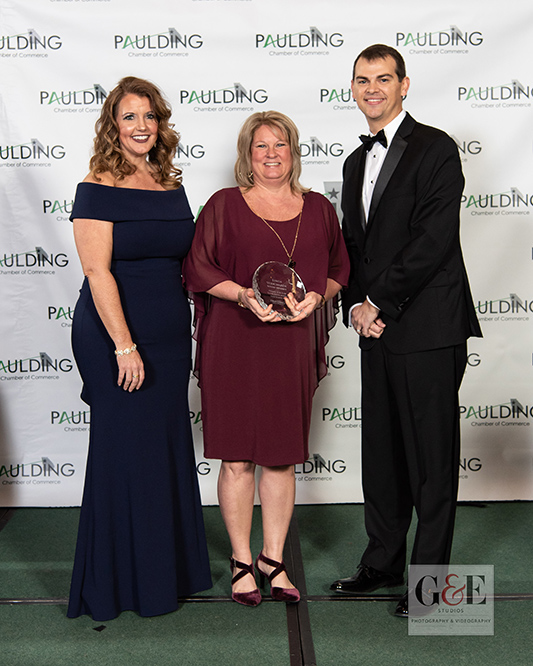 2018 non-profit of the year award: Welcome Home Center/Family Alliance of Paulding, Executive Director, and co-founder Linda Verscharen