Premiere Team Fitness Ribbon Cutting Ceremony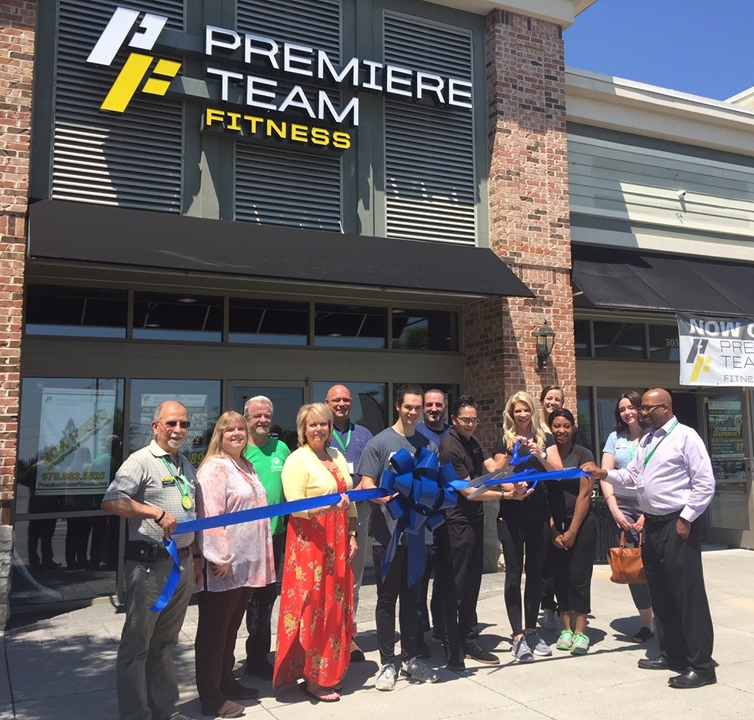 A Paulding Chamber of Commerce Ribbon Cutting Ceremony was held on May 16th for Premiere Team Fitness located at 80 Seven Hills Blvd Ste 301 Dallas, GA 30132.
Premiere Team Fitness is a 4,000 square foot facility that specializes in large group personal training, semi-private training and private training. We are the only facility in the area that gives every member a custom program tailored exactly to what each client wants and needs to work on.
The fitness industry is on a new, exciting path. People are recognizing that merely renting equipment from a gym each month isn't the answer to their fitness goals. Premiere Team Fitness offers programs that are the most effective programs in the world for helping people look and feel their absolute best. University-degreed exercise physiologists, a Doctor of Physical Therapy, a registered dietician and other advisory board behavioral specialists are all involved in the creation of these programs. If you want something different from anything you've tried before, then come to Premiere Team Fitness, where, not only will you get amazing results, but you will actually laugh, have a good time and make some new friends. We offer a free workout/test drive to check us out. Call (678) 883-5525 today or visit us online at www.premiereteamfitness.com to learn more about us.